Movement parcours – What are so-called movement parcours?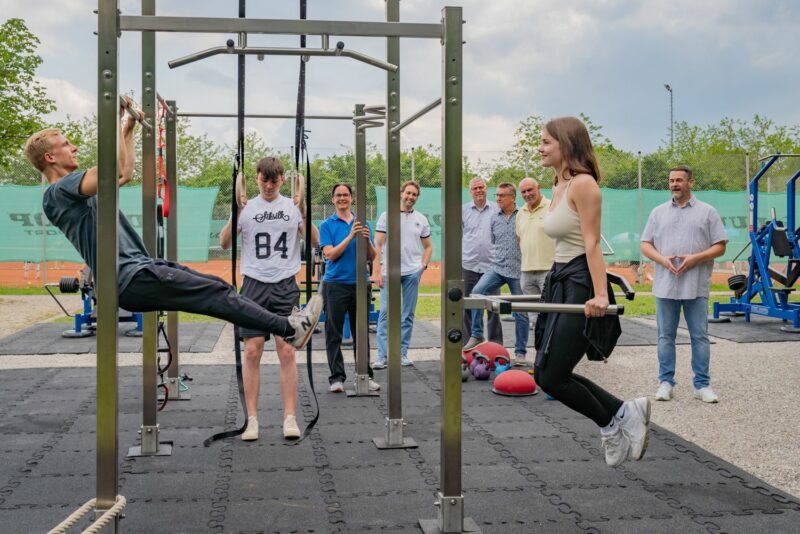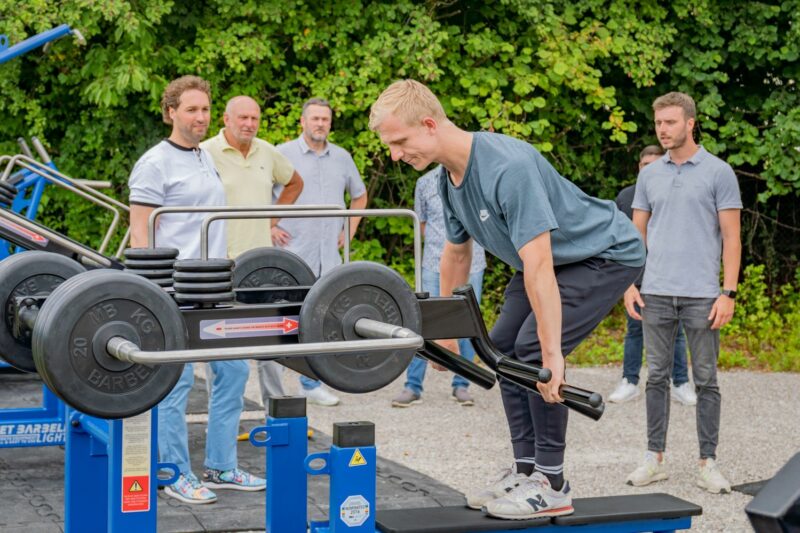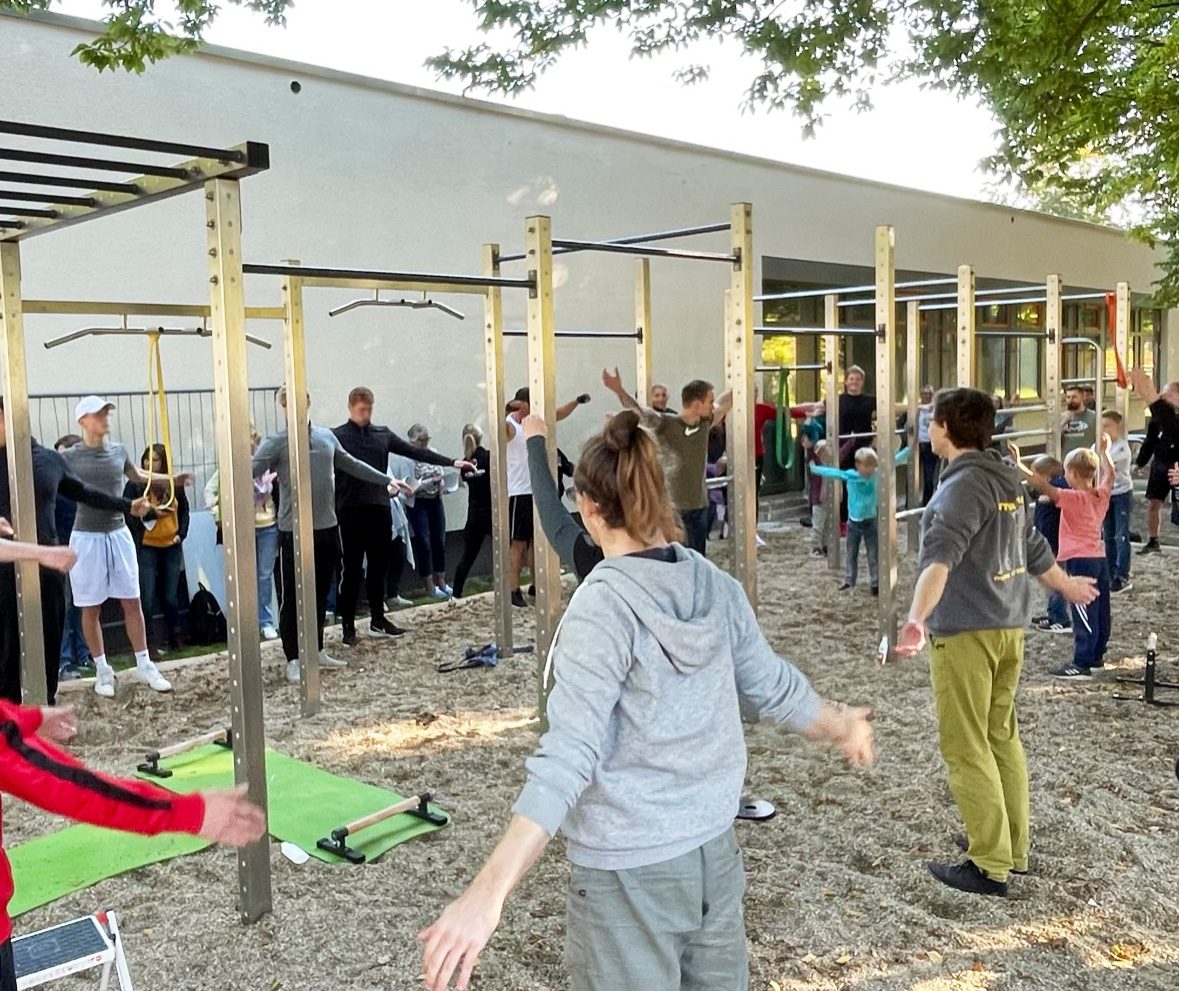 Movement parcours, also known as movement landscapes, movement spaces, senior playground, generation park or multi-generational playground called, are specially designed areas where people can be physically active.
Movement parcours consist of different stations with different challenges and obstacles, which are intended to demand and promote different skills. Exercise courses are suitable for people of all ages and can be set up both indoors and outdoors. They offer a fun and varied way to improve fitness and dexterity, and can also help reduce stress and increase well-being.
State-of-the-art exercise course for all generations with DIN EN 16630:2015-06
More and more cities in Germany are following the trend and are investing in the design of an exercise course such as one outdoorFitnesspark or Fitness path. Would you like to plan a movement course for public space as quickly and easily as possible? Then you are exactly right with us. We are your outdoor experts for play and sports equipment and accompany you from the beginning of the planning process - from the tender to the installation.
You can choose from ready-made packages with fitnessTowern, strength training equipment and mobility equipment, or we can create a completely individual concept for your city or community in a free 3D plan. The clever modular system and our variety of accessories for our fitnessTower makes it possible to expand the course at a later date. In addition, we can design the exercise course to suit every age and fitness level.
More than 50 cities and municipalities already trust modern fitness concepts from TOLYMP
Let us advise you! Your personal product expert will be happy to answer any questions you may have about fall protection, basic safety requirements and tips on training concepts. After all, we want your project to be a complete success and that you can enjoy the movement course for years to come.
Popular stations for an exercise course
TOLYMP exercise course: More than just the best quality from Germany
The new movement parcour should be used for years and above all be fun! All play and sports equipment used is therefore natural TÜV-certified according to DIN EN 16630. With TOLYMP you can look forward to carefree use - without surprising follow-up costs for maintenance - leaving. Thanks to the robust, resistant V2A stainless steel, all play and sports equipment can be used all year round and they withstand wind, weather and dynamic sports exercises. Our TOLYMP exercise course is particularly vandalism-proof and all stainless steel elements can be disinfected without any problems. With our production in Germany, we can guarantee fast delivery (approx. 2-3 weeks after planning is complete) and a consistently high quality standard. That's why we grant as usual 10-year guarantee on all welds and rust-free. By the way, we have the movement parcour for your city at the absolute best price.

The design and construction of an exercise course
The construction and design of an exercise course requires a number of considerations. First of all, the movement parcour should offer various movement elements, such as climbing, jumping and running. It is also important to adjust the level of difficulty according to the age and fitness of the participants. Another important aspect is safety - the movement course should be designed in such a way that injuries are avoided and are not dangerous for all participants. Overall, a well-designed exercise trail can be a fun and effective way to get people to improve their physical fitness and flexibility.
Exercise parcours kindergarten - a great way to encourage children to do sports
Exercise courses in kindergarten are a great way to encourage children to do sports. The playful nature of the exercise course improves the children's motor skills and at the same time awakens their interest in exercise and healthy activities. The movement course in the kindergarten can be set up outdoors or in the hall and can be individually designed depending on the space and resources. With different stations such as balancing beams, hurdles and climbing ropes or nets, the kindergarten activity course becomes an exciting challenge for the children. Movement and sports are of great value for the development of children and promote not only physical but also mental health. A movement course in the kindergarten can help children to enjoy movement and have fun with movement.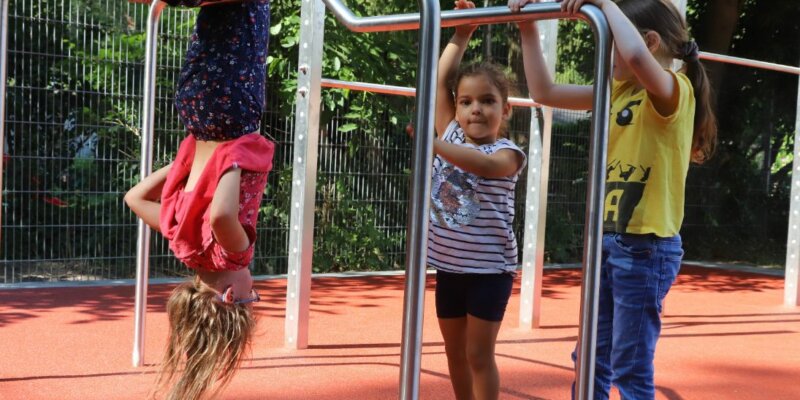 You should pay attention to these things during an activity course for crèche children
An activity course for nursery children can be a great way to promote their motor skills. However, there are a few things to keep in mind to avoid injury or frustration. The activity course for crèche children should be attractively designed and have different stations that are adapted to the needs of small children. Materials should be stable and secure to prevent tipping. It is also important that the stations are not too difficult and do not overwhelm the children. An activity course for nursery children should always take place under supervision so that the children are safe and protected. With a well-planned and child-friendly exercise course, crèche children can playfully improve their motor skills and coordination.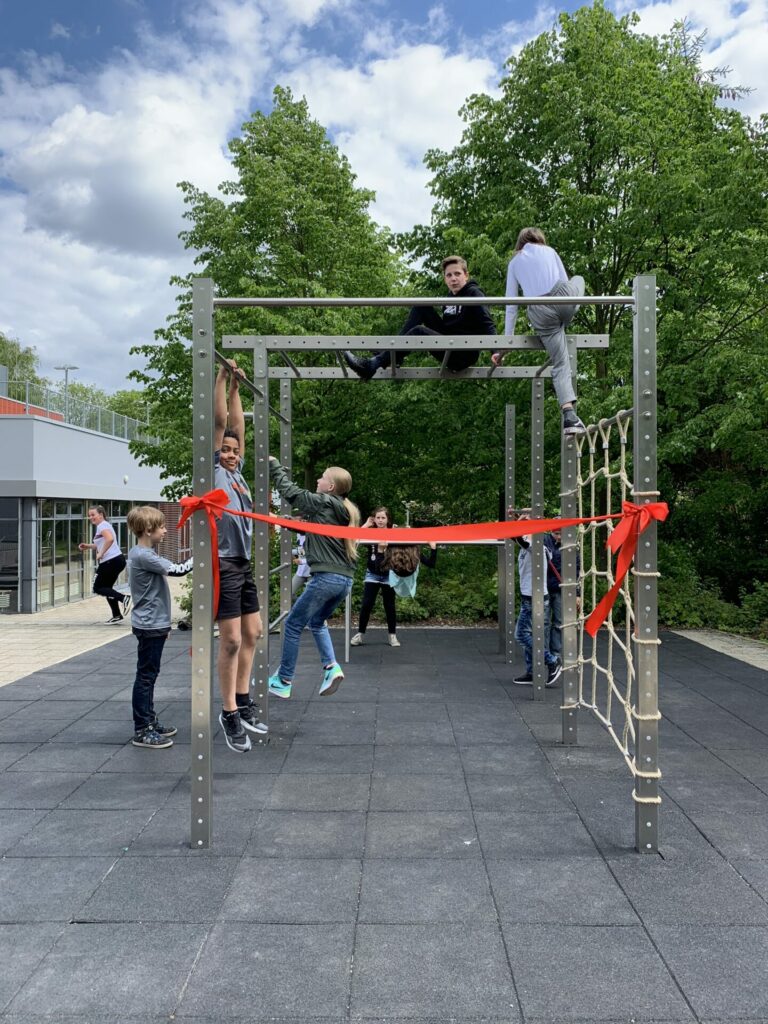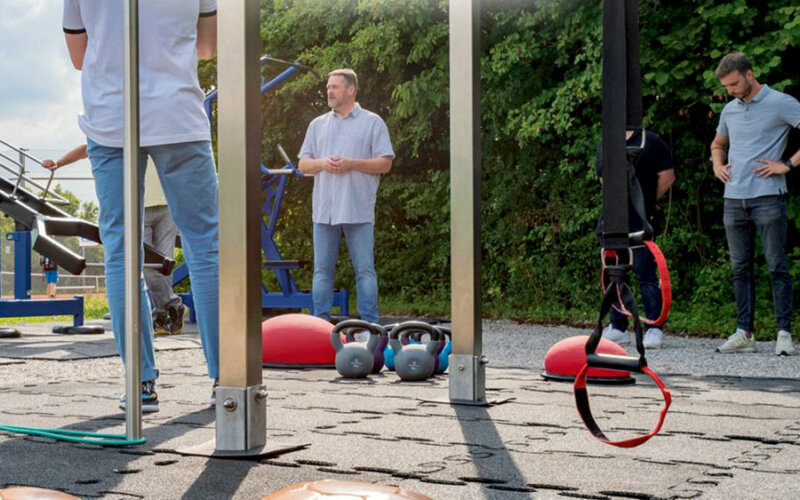 Movement parcour primary school - playful sports activities in sports or during the break
The exercise trail is a great way to get elementary school students moving in a fun way. These playful sports activities can be carried out both in the sports hall and during breaks. The movement course for a primary school consists of various stations that train the different abilities and motor skills of the pupils, such as their sense of balance, coordination and endurance. Students have a lot of fun moving from one station to the next while improving their fitness and health. Parents and teachers can benefit from the many advantages that a movement parcour offers, such as more movement in everyday school life, higher concentration and better body coordination.
Movement parcour with everyday materials
A movement course with everyday materials is a creative way to give children an active break from everyday school life. Objects such as tires, ropes or balls are used to set up various stations that promote the children's motor skills. By climbing, balancing or jumping, the children improve their coordination, balance and endurance. The activity course is also ideal for strengthening teamwork and communication, as the children have to find solutions together and support each other. The activity course can be set up quickly and easily using everyday materials, which makes it ideal for spontaneous breaks or short units in the classroom.
More movement parcour ideas
For those looking for new ideas for exercise trails, there are plenty of opportunities to unleash creativity.
One possibility would be, for example, to integrate hopping games or jump stations into the course. Rope bridges or climbing walls can also be an exciting challenge for the participants.
Overall, the elements of the exercise course should be designed in such a way that they train physical coordination and dexterity and are fun at the same time. The choice of obstacles depends on the target group for which the movement course is intended.
An attractive design and clear signage also ensure that the exercise course can be learned quickly and the participants remain motivated.
Are you interested in sports equipment for indoor and outdoor use?
Request free advice now.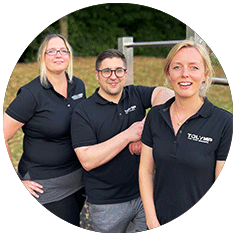 [jotform id="223054910187049" title="Request Landing Page"]