What does calisthenics mean? Calisthenics aims to address different aspects of fitness. These include endurance, general body control and feel, and strength. Typical exercises in a calisthenics training plan are therefore pull-ups, push-ups or squats. But there are also many other variants. However, there is a very clear difference between strength training and cross training. A classic example of cross-training equipment is kettlebells. With these devices it is on the one hand much easier on the joints and on the other hand more practical. After all, you don't have to go to the gym to work out.
Calisthenics Training Plan - Strengthen your body
Above a certain intensity, you can make the exercise more difficult. Therefore, the training is neither boring nor one-sided. In the long term, however, you will achieve the best results if you train on professional fitness equipment. You can place them indoors or in the garden. The advantages are apparent. A varied and functional training with your own body weight can also improve coordination compared to classic strength training with weights and equipment. Calisthenics can be done both outdoors and at home, create your calisthenics training plan. It is important that you do not neglect your training technique and pay attention to your posture.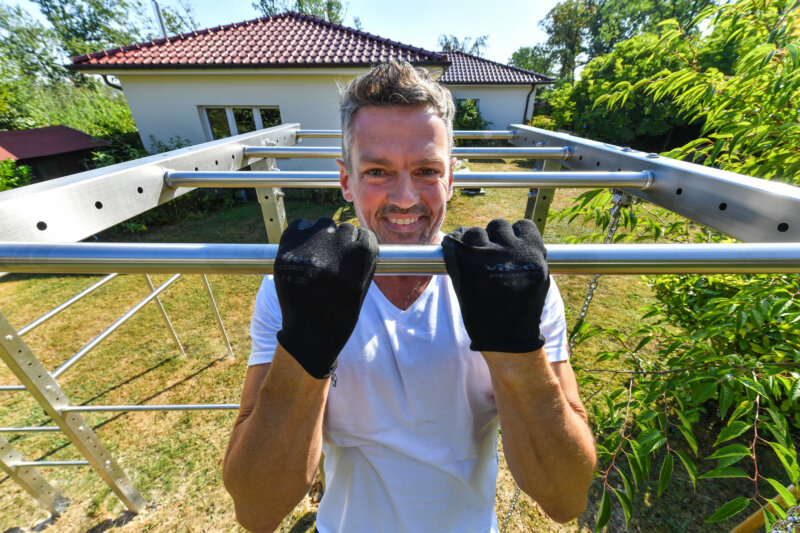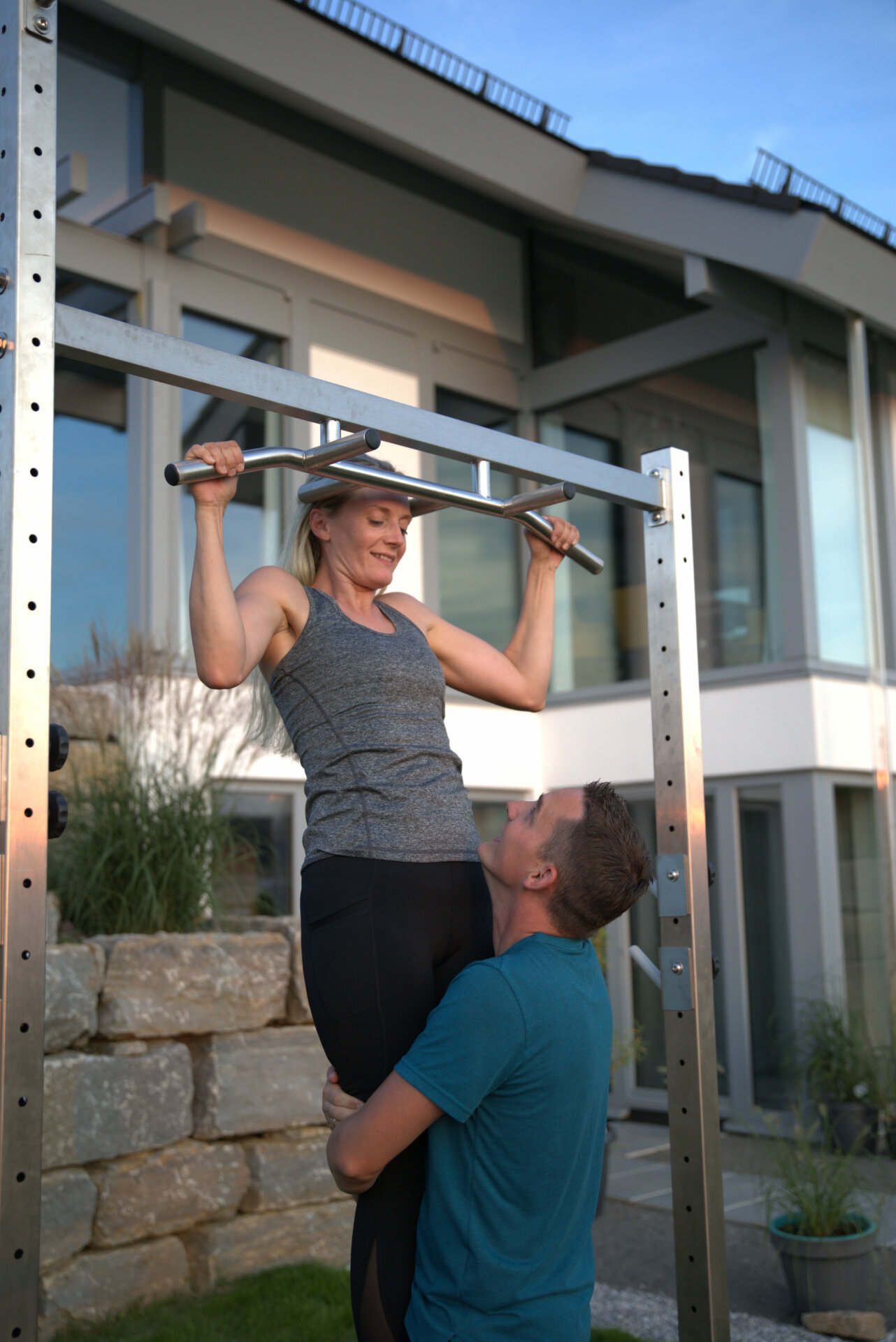 Calisthenics Training Plan - Train with your own body weight
Calisthenics exercises are based on pushing and pulling movements. Push-ups, pull-ups, lunges, squats, sit-ups and dips are all part of a calisthenics training plan, so most of the workouts will look familiar. Calisthenics is about performing all these exercises as controlled and clean as possible. Not only will you build muscle, you will also develop better body awareness. And all without the extra weight. Especially in the initial phase of calisthenics training, it is important Build basic fitness and strengthen all muscle groups. These exercises are ideal for getting started with training or for compensating for muscle deficits. All exercises must be controlled and executed consciously. If you can't do a lot of reps the first time, no problem. Slowly increase your movement speed.
If you already have experience with trend sports and have a good strength-endurance base, you can actually train effectively anywhere using just your body weight. But to get there first and then work your way up to the supreme discipline of all calisthenics exercises - Body flags, handstand pushups, front levers and muscle ups – it takes time.
Important exercises in the training plan with Calisthenics
Push-ups strengthen almost every muscle. There are many ways you can do them. Depending on the version, the intensity of the load on the muscle groups varies from Chest, shoulders, back, triceps, biceps, core and even glutes. Balance, coordination and mobility are also trained. The perfect fitness all-in-one workout! Many classics of strength training should therefore not be missing in any calisthenics training plan. Squats can be performed in different variations. From classic squats to "jumping squats" to "pistol squats" the exercises vary in muscle focus and degree of difficulty. The legs and buttocks are particularly affected.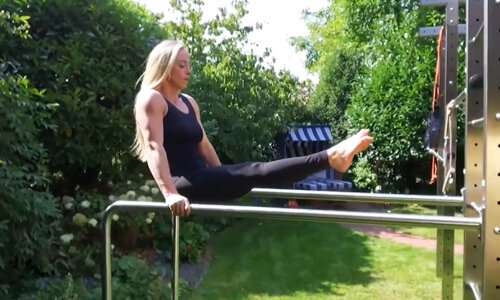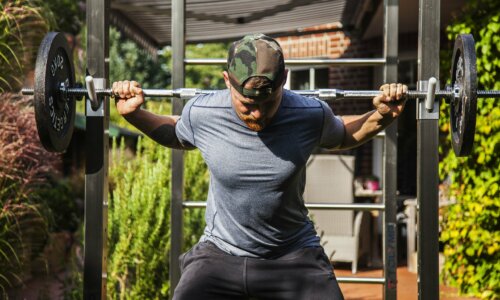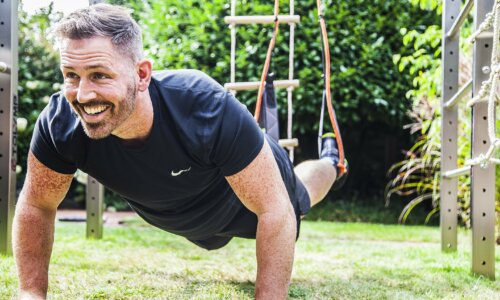 Between sentences you should 90-120 seconds pause. First of all, it is advisable to choose a longer rest period. If you later easily reach the number of repetitions, you can shorten the rest a little and increase the intensity, but not less than 60-90 seconds. You can use a stopwatch or your cell phone to keep track of the break time. This ensures that the rest time between sets is always the same length. This gives you a more accurate overview of your progress.
The training units for success
Calisthenics always uses several muscle groups at the same time. Unlike in fitness studios, where muscles are specially trained individually. Depending on the exercise, more or fewer muscle groups can work together to perform the desired exercise. As such, we recommend focusing on three to four clean sets to complete the appropriate full-body workout. Experience has shown that this is absolutely enough to train the whole body and make progress. Your training takes time approx. 1-1,5h including warm-up training, depending on how long you choose the rest period and whether you still plan time for skill exercises.
As soon as you start exercising, you can feel the effects of muscle building immediately. Especially those who have never exercised before. Whole-body workouts, such as calisthenics, offer several benefits for beginners. Set yourself a lot of training stimuli by activating many muscle groups at the same time. Due to the relatively high energy consumption, you also burn a lot of calories. This enables good body reconstruction from the start. This is what many call "turning fat into muscle". However, if muscle mass increases, muscle growth may stop and exercises should be varied or increased. Like all exercises, the exercises in the calisthenics training plan require the right approach, precise technique and regularity. A number of basic Calisthenics exercises can help you lose weight, get in shape and get fit.