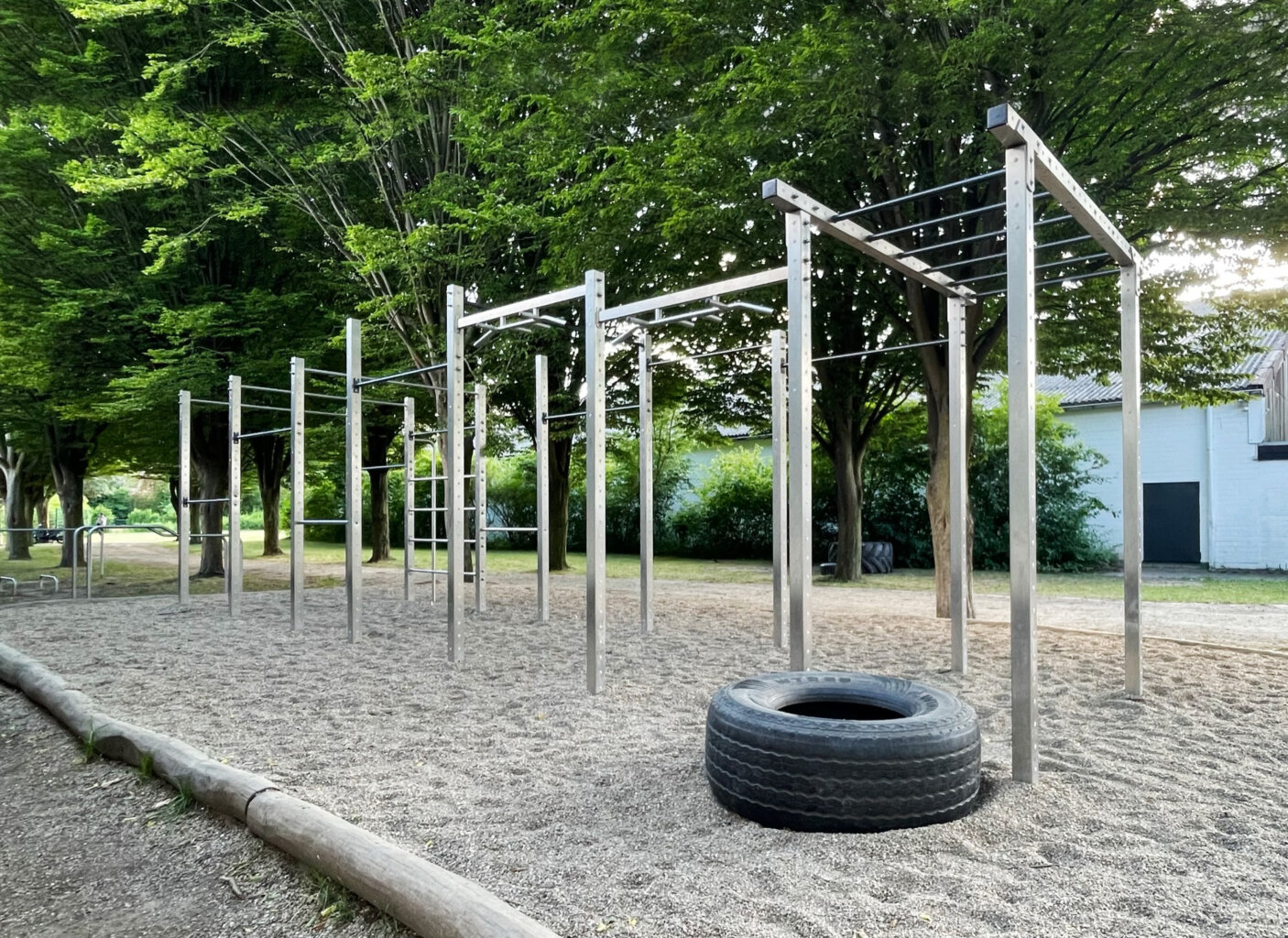 A field report from Bad Essen – as a cooperation between the AKTIVITA gym, the Kinderwelten eV association and TOLYMP.
What happens if the sports park is planned in detail, but is not used enough? This is the question many municipalities and clubs that invest in the construction of a sports park ask themselves. It is often difficult for sports beginners to get started with dip bars, pull-up bars and the like if you have no experience in bodyweight training or calisthenics.
This has also become exactly this challenge Gym AKTIVITA and the Children's Worlds Association We thought about it and created a sports park together with us as an outdoor manufacturer, which is used by many different target groups in Bad Essen.
The location was for the construction of the Fitnessparks very important: Protected from the sun by the trees and particularly central between the gym and the high school. Not only can you train outside at any time at the calisthenics station, but also the gym members can continue their training in warm temperatures.
All citizens are also cordially invited to use the station. This will be extra Open training sessions with two fitness trainers are offered weekly on Fridays from 15 p.m. to 16 p.m. The training is funded by a foundation, which also supports the construction of the Fitnessparks supported. In addition, the support group of the grammar school, private individuals and companies were also involved.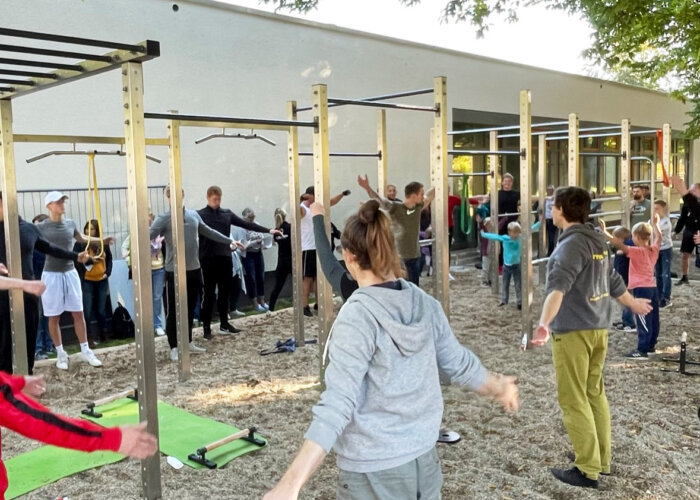 Opening ceremony of the sports park in Bad Essen with public training.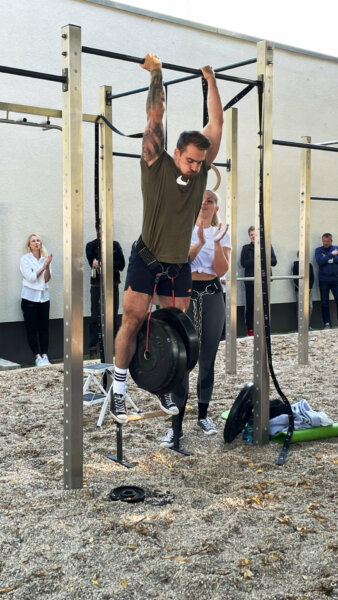 Two-time German Weighted Calisthenics Champion, Robin Stoltze, at the opening ceremony in Bad Essen.
The sports park in Bad Essen is a good example of how one successful cooperation between associations, foundations and companies can result in an investment in sport being used successfully. The calisthenics station has become an attraction for many target groups and offers a great opportunity to do sports together and improve physical fitness.
THE PROJECT IN DETAIL:
Station size: 6 x 12m
Maximum height: 2,50m
Number of trainees: about 15 persons
Equipment: V2A stainless steel, Made in Germany
orientation: Weighted and freestyle calisthenics
Special customer request: Three gymnastic bar finishes: bead blasted, powder coated & sanded
Cost: €15.000-30.000 depending on the version
Interview: Kinderwelten Bad Essen eV – What tips are there for financing and using a sports park?