With our experience from over

200+ Calisthenics Park & ​​Sports Parks

for cities, municipalities and fitness studios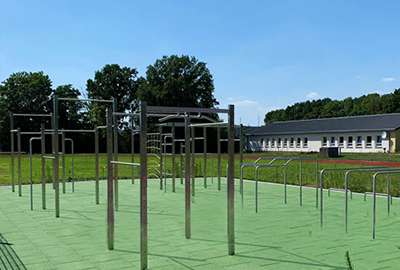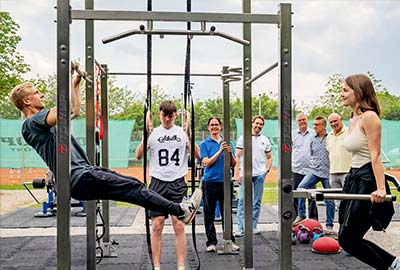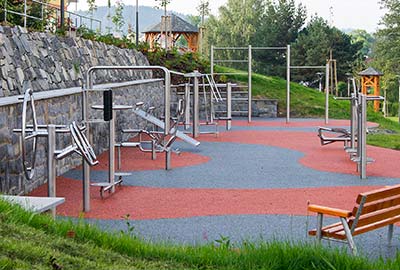 give the people a place where strangers become sports fans
With TOLYMP as a partner you can build your calisthenics park - safe & TÜV-tested. It doesn't matter whether it's a city, a small community or another public institution. We support you holistically from the planning to assembly.
We can easily design a fitness park with you, in that the leisure and training offer is available at all times. Form real teams that can train across generations regardless of origin and age. Create a meeting point where the sense of togetherness is strengthened. A place where everyone trains together. Because community is home. We have a selection of outdoor fitness equipment and stations that can be combined with each other as desired. The TOLYMP stations are characterized by a unconditionally high quality standards .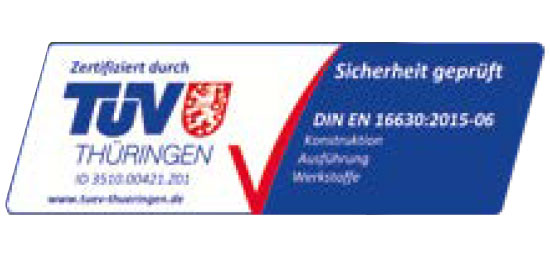 Enthusiastic customers from cities, municipalities, the armed forces and the police who actively use TOLYMP calisthenics parks: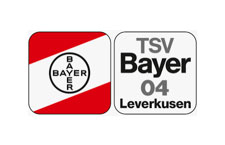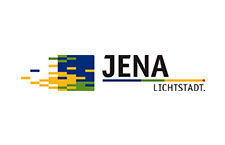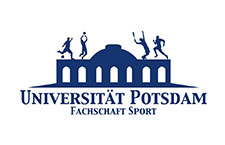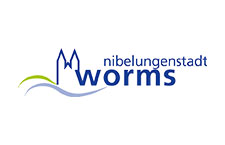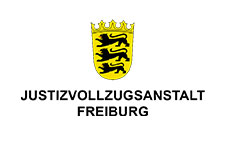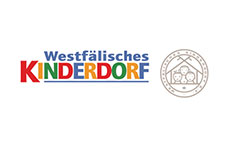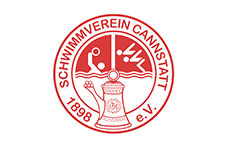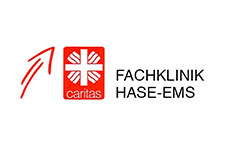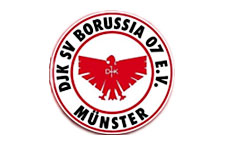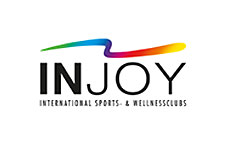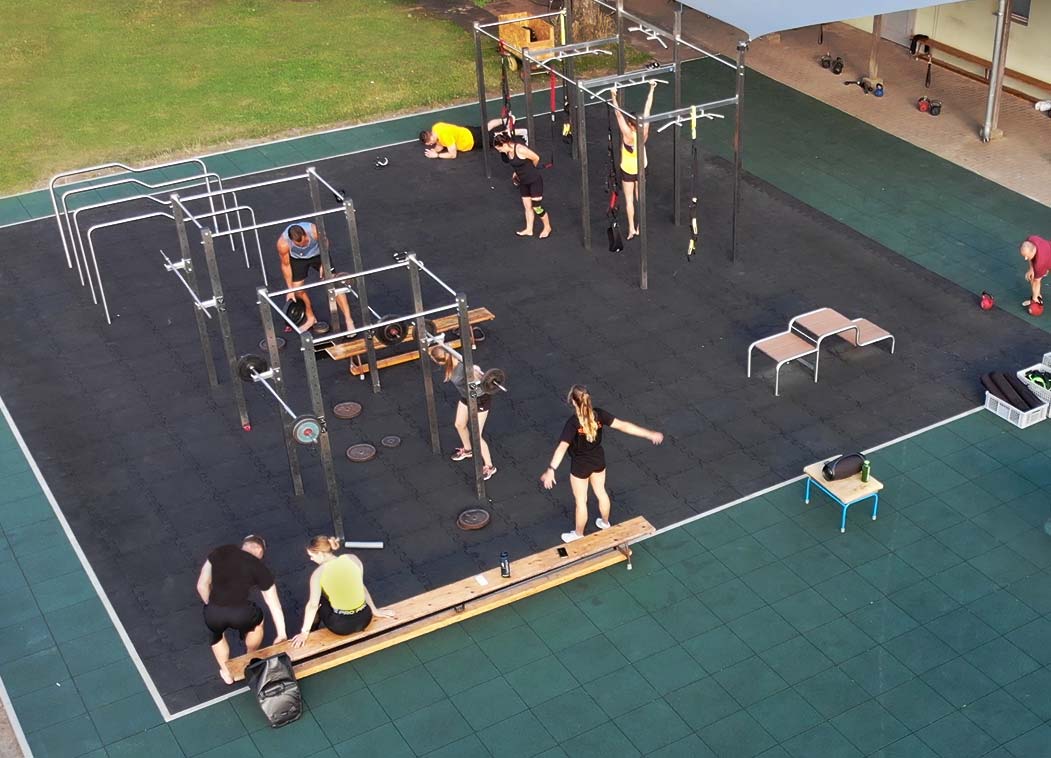 University of Potsdam
"TOLYMP's park turned out really wonderful. It goes down really well with our students. I am happy with every single unit that I have tackled and implemented this project ... and it is hardly ever empty."
Christian Schubert — University of Potsdam
Gymnasium Bad Essen / Children's Worlds Bad Essen eV
"Calisthenics has become a total trend sport here. Our calisthenics park is used in many different ways - by the adjacent schools, citizens and members of the fitness studio. Every week we offer open group training with fitness trainers via Kinderwelt Bad Essen eV. We immediately liked the TOLYMP stations with their stainless steel look. Cooperation worked great! I can only recommend getting competent advice right from the start and taking a look at a station on site."
Marita Lorenz-Ruthenberg — Chairwoman of the Kinderwelten eV association / owner of Aktivita Fitness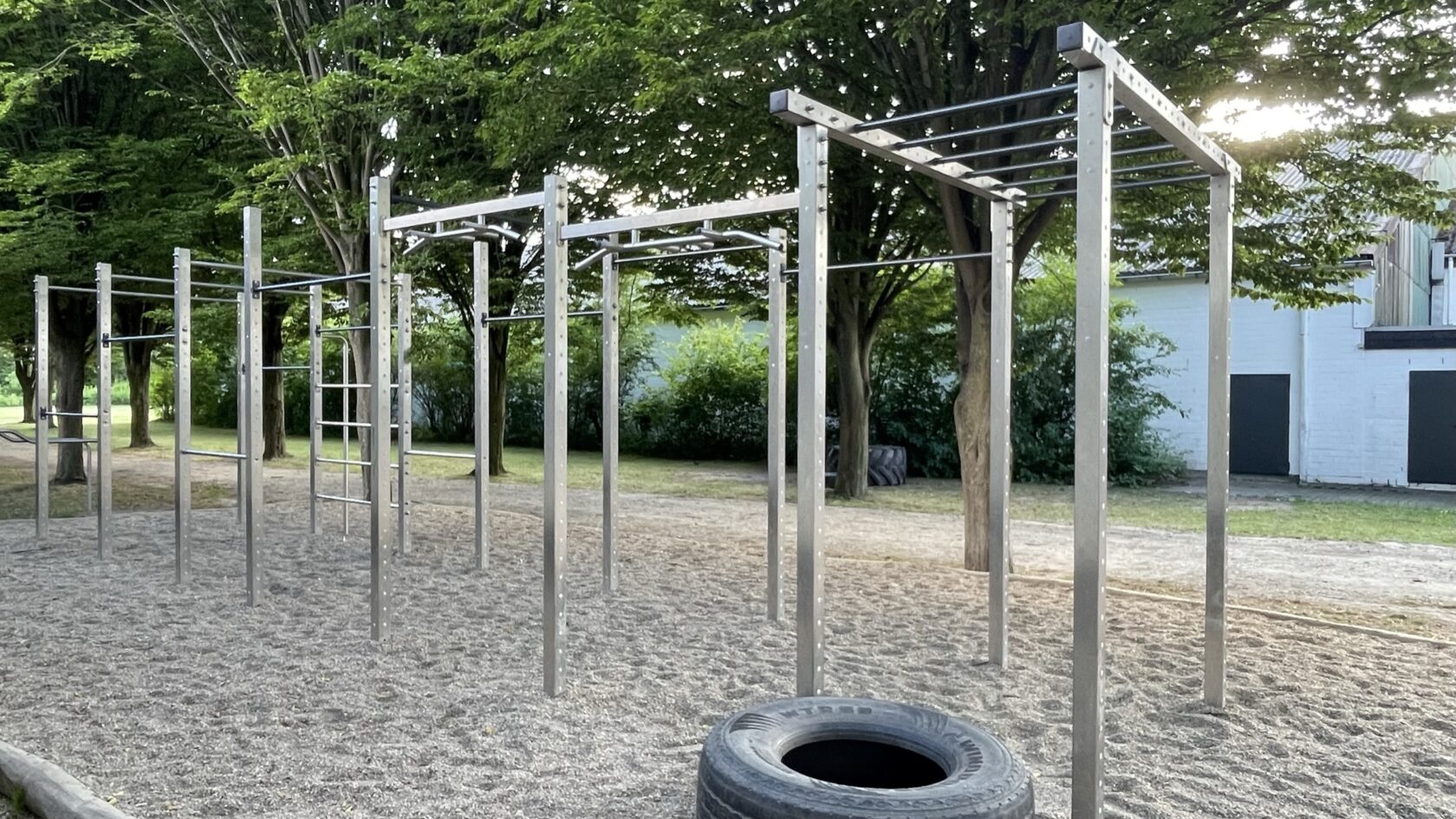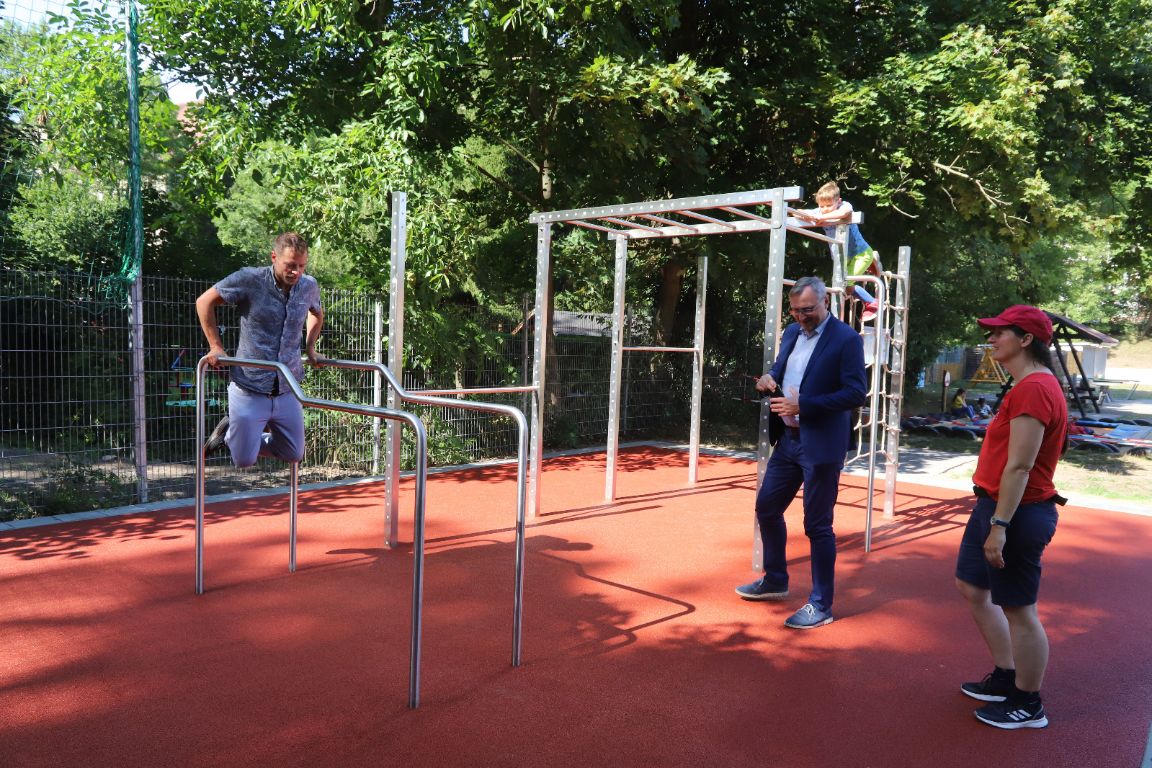 Club Initiative Westsportplatz eV
"Sport and recreation for everyone. The west sports field is a cultural center of the city of Jena and is also used by neighboring schools and for school sports. We set up the system supplied by TOLYMP ourselves. Thanks to the supplied assembly instructions, the team could do this in one day. We like the variety of training and playing opportunities for our club members; We were very pleased that children also accepted the facility well and can climb and do gymnastics on it."
City of Jena
In
All in one solution

for your

Calisthenics Park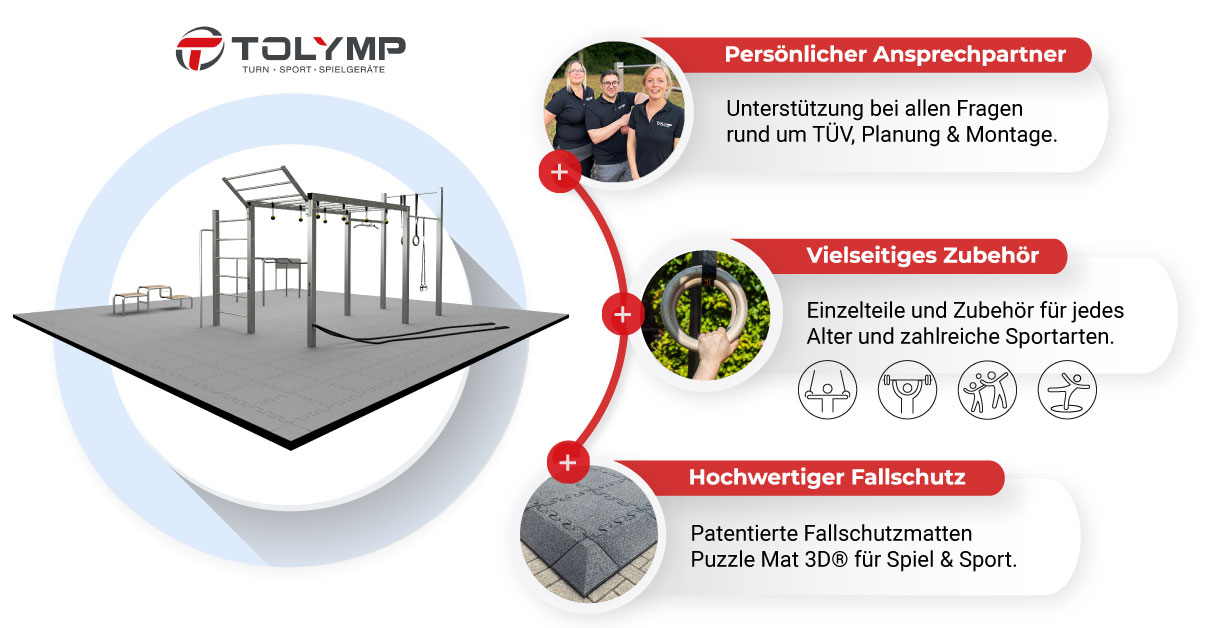 With TOLYMP you have the right partner at your side when you build a calisthenics park: we offer you one Service complete package, starting with the Advice and planning through to assembly and acceptance by the TÜV.
Our customers associate the gymnastics and sports equipment with the high-quality, tested and certified quality one thing above all: the awareness of more positive life energy through exercise and fitness training.
With more than 200 customers in Germany and internationally we impressively demonstrate that our Calisthenics Parks concepts for all public institutions – big or small – work. For a life full of joy, movement and new friends.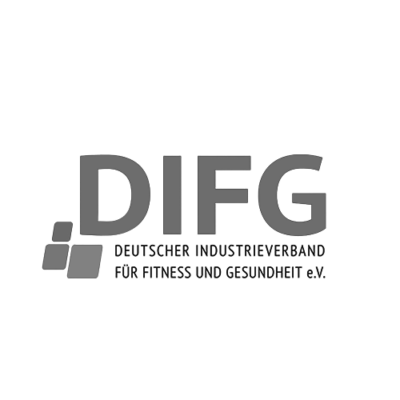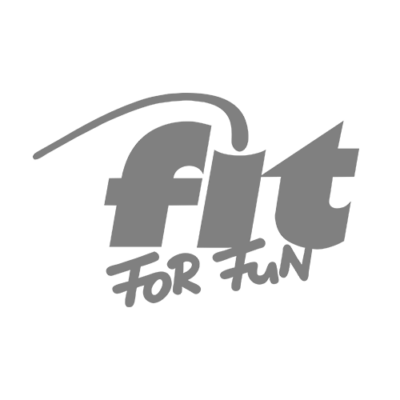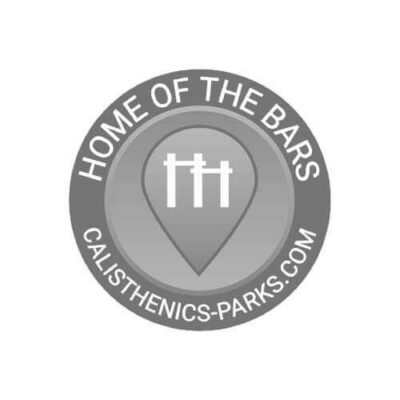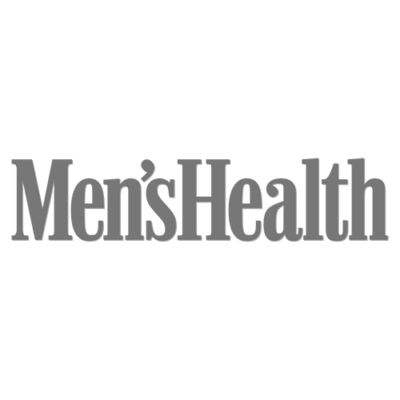 Four easy steps

to your calisthenics park
Your park is almost complete.
Request free advice now.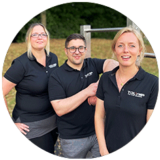 You can reach us at
or via contact form
TOLYMP is the ideal partner to be able to buy a calisthenics park with individual planning

Sport and a balanced diet are good for your health, both for the body and for the mind. Often you would like to be a little more active in everyday life alongside your job, but you can't find the motivation to go to the gym. TOLYMP offers the ideal solution. Calisthenics as a sport basically describes different variations of sports exercises that are carried out with the help of one's own weight. In this way, a wide variety of goals such as endurance, body control or strength can be aimed for and trained. A calisthenics park includes a structure with various stations and machines that can be used for bodyweight workouts. We ensure that our calisthenics parks are TÜV-certified and therefore safe. Design countless exciting workouts with our calisthenics park. With the devices from TOLYMP you stay fit and have fun doing it.
Benefits of a calisthenics park
There is no question about the health aspects of sport, but certain types of sport can also have a negative effect on certain parts of the body. In many cases, excessive strength sports with weights such as deadlifts can lead to injuries. This risk is minimized with a calisthenics park frame. Due to the purely body-specific weighting during the training sessions, joints and muscles are spared. In addition, a calisthenics park is very easy to use, which is one of the many reasons why the fitness structure consisting of several stations is so popular. TOLYMP provides you with high-quality equipment that you can create individually according to your fitness needs. No more listless gym sessions. Instead, enjoy your time on your modular devices. At TOLYMP, we provide you with first-class sports scaffolding and ensure that you enjoy your sport.
Buy Calisthenics Park and get started with the desired training stations
At TOLYMP, we specialize in reliable, high-quality equipment for calisthenics parks. The optimal workout framework can consist of a wide variety of devices and stations, so that a variety of different training sessions can be accomplished. Our parks can, for example, be equipped with horizontal bars, monkey bars, rung ladders or dip bars. These can each be used for a wide variety of training goals, from muscle building to endurance training. In contrast to the fitness equipment in the studios, the exercises on the frames are carried out entirely with your own weight. Regardless of whether you are a complete newbie or an experienced athlete, with a TOLYMP calisthenics park everyone can create their perfect workout and do something for their physical and mental health. Since the training stations and additional extensions are modular, a calisthenics park can be ideally tailored to your needs and fitness level. You can get advice from us and buy a calisthenics park - easily planned with a 100% satisfaction guarantee.
Create countless training sessions with your own body weight in the Calisthenics Park
A variety of exercises and workouts can be created with a calisthenics park. There are no limits to creativity when doing sports with our indoor or outdoor street workout parks. With the help of our modular equipment, you can easily create an ideal full-body workout for you. A calisthenics park is primarily used to extend regular calisthenics exercises such as squats or push-ups. Our calisthenics parks open doors to a new, sporty, active and healthy world. The high-quality products made from V2A stainless steel from TOLYMP are designed so that you can train your muscle groups using your own body weight. Discovering the countless possibilities of a calisthenics park facility is fun and drives ambition. If you want to embark on your fitness path with a calisthenics park, we are the ideal contact for you.
Buy a Calisthenics Park: create outdoors in the fresh air or indoors
The great thing about a TOLYMP calisthenics park is that you can purchase the equipment for both indoor and outdoor use. In addition, also for the public sector, clubs or for companies with sports offers. Our products can be used in various areas, such as leisure facilities, schools, sports areas of large companies or even at home in your own garden. It should be noted that large models often have to be concreted into the ground and therefore require sufficient space. In order to put together the ideal calisthenics park for you, our specialists will be happy to advise you on the various options and requirements of our equipment. With the diverse and modular training frames from TOLYMP, even indoor use is not excluded. However, it is important to clarify the requirements in terms of space and attachment with our professionals before you buy a calisthenics park.
TOLYMP offers professional and high-quality stations for calisthenics at fair prices with low costs

We at TOLYMP attach great importance to providing you with high-quality scaffolding for your fitness units. You have a wide variety of options to choose from, which can be integrated into a calisthenic park facility. With us as your contact and experts for high-quality and reliable equipment for calisthenics exercises, you are well equipped. Thanks to our products, you can enjoy the fresh air while exercising while pursuing your fitness goals. Who needs weights when your own body is always available for exercises. Calisthenics Parks can be used to create both easy and demanding training plans. There are no limits to the possibilities. Find out from our consultants about the ideal combination of your desired training methods and get started soon with your TOLYMP calisthenics park.
Calisthenics Park - with us you will find reliable and high-quality modules for the ideal sports routine with your own body weight
You want to buy a calisthenics park and don't know who to turn to? Of course to us - TOLYMP. Not only do we offer you superior products, we also offer first-class customer service. We support you in covering your needs and creating the ideal training station from the available modules. We can also provide you with expert advice on implementation, for example for indoor use. You can also ask about the calisthenics park costs for your desired configuration as part of our free 3D planning. No matter what you decide - we always guarantee reliable and high quality. The devices made of V2A stainless steel are resistant to rust and can therefore be used for a long time. In addition, our high level of quality ensures that our parks and modules are easy and safe to use. Buying a calisthenics park is worthwhile for private individuals as well as for companies in the long term.