Some gifts not only make children's eyes shine...
What could be nicer than spending time together with family or partner*? Play and workout hours are just more fun together. Without a mobile phone, hustle and bustle or stress, just put on your shoes and go straight out into the fresh air in the garden. If you're still missing a gift idea for this year, we've got you covered various gift options for all ages. From gymnastics bars made of larch wood, sandpits, play stations to sports stations and of course lots of accessories. For great moments that can awaken the radiant child at any age.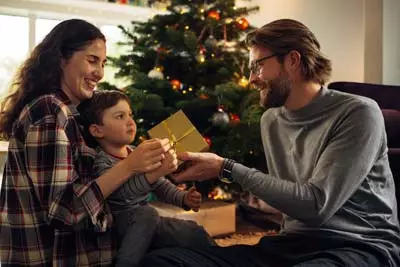 Because giving is so much fun...
Only high-quality materials – V2A stainless steel and European larch wood
10 years warranty for years of outdoor use
Manufacturing in Germany – Wood production and packaging in the workshop for the disabled "Remedial Help Osnabrück"
Gifts for children - made of European larch wood
Balancing Beam
Promotes balance and is fun. For indoors and outdoors.
from € 119
sandboxes
Great digging fun for the little ones. Extra wide seat edge.
from € 239
All new stations and expansions
Accessories - Gifts for adults and children