Dimensions and characteristics of the pull-up bar

Length 140, 160 or 180 cm as desired
33,7 mm diameter
Wall thickness 3 mm
Made from polished V2A stainless steel
Attachment and adjustment of the gymnastics bar
This gymnastics bar has a welded and very stable fastening strap on each side. The wall thickness of the rod is 3mm versus 2,5mm for the standard version.
This reliably prevents the rod from turning, even under heavy loads, e.g. from swing exercises.​
The screws are designed as pan-head screws, so that there is no risk of injury from protruding screw heads on the inside of the gymnastics bar.
The screw connection on the outside also has no sharp edges and is done using self-locking cap nuts.​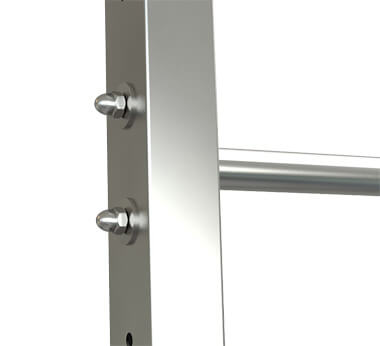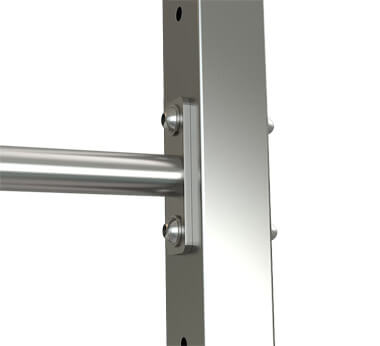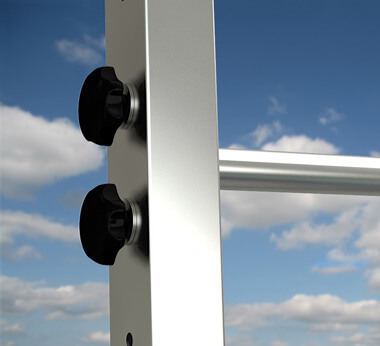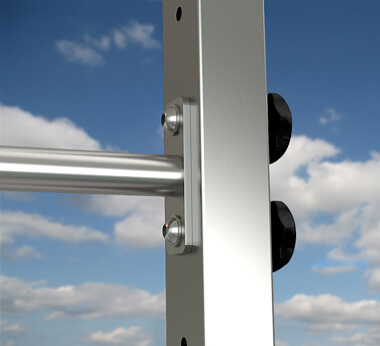 Quick adjustment of the gymnastics bar without tools

This version is also optionally available with a quick adjustment.
This contains 2 strong star grip nuts on each side, with which you can quickly tighten or loosen the M12 screws.