Fall protection mats and fall protection plates
These slabs of rubber granulate in different colors are ideal for designing the subsurface under our play and sports equipment.
We work together with one of the leading German manufacturers of fall protection elements, the company WARCO from Neustadt an der Weinstrasse.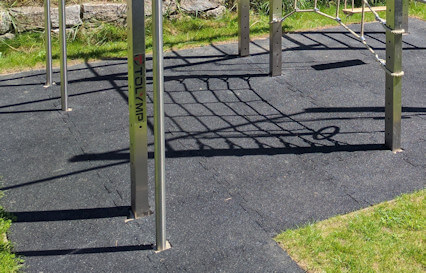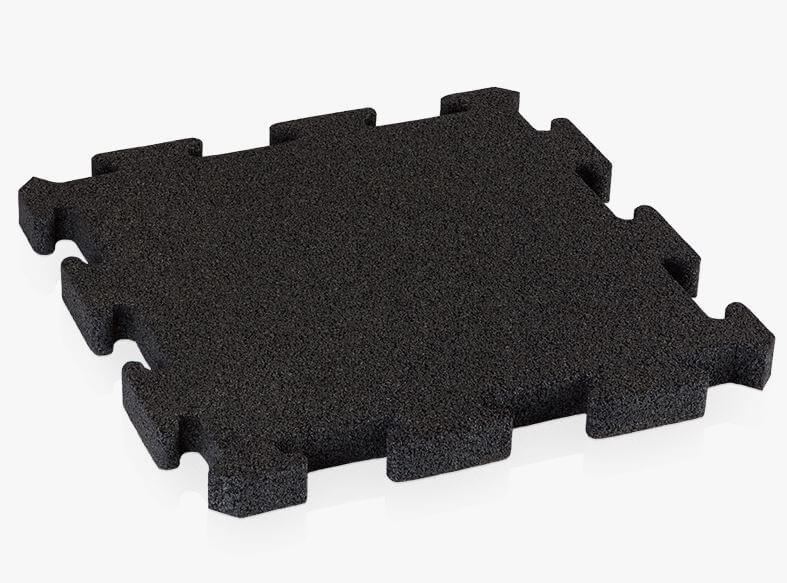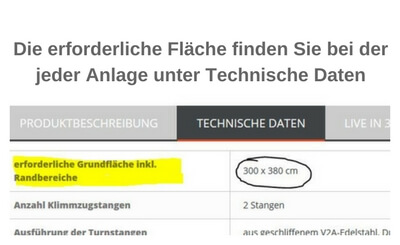 You can find more information about these panels and how to lay them directly from the manufacturer under the following link in the WARCO shop.
WARCO also offers very good telephone customer service, which you should call directly if you have any questions about fall protection.
WARCO specialist advice: + 49 (0) 6321 - 915 25 32
Prices: When it comes to prices, we stick to the official WARCO product prices, which you can find in the WARCO shop.
All prices refer to 4 panels in the format 50 x 50 cm, i.e. one square meter.
Shipping: In order for our shop to be able to determine the cheapest shipping costs for you, it is necessary for you to place the fall protection plates as a separate order (i.e. independently of the sports equipment). You only need to enter your address data once.
Fall protection mats and plates - safety and fall protection for the whole family!
Are you looking for fall protection mats because you want to ensure greater safety? We think that's very good. That's why we only work with the best providers and manufacturers in the area of ​​fall protection. The WARCO mat is extremely high quality, inexpensive and is also used in many playgrounds.
The children end up letting loose on the playground and often jump down from scaffolding. To ensure that injuries or serious accidents do not occur, there are often panels in green or other colors and rubber mats under the scaffolding or one gymnastics equipment.
Explained physically, the fall protection mats reduce the impact energy. But they are not only super helpful in terms of protection and risk-free, but they also look very good. Finally, the elements come in different designs. In addition, it is extremely robust.
However, sometimes simple installation is not quite enough. In some cases they also need to be anchored correctly. If you already rely on goods from us, such as a gymnastics bar or other climbing frame, then you have the option of anchoring them for even greater protection.
It doesn't matter whether you need it in green for your garden and therefore your own use or whether you run a fitness studio or something similar and want to protect the surface from the weights, with us you will always find the right rubber mat for your project. The protection is suitable for the playground as well as the garden. Ultimately, we want to keep it as simple as possible.
When does the fall protection mat provide safety?
The name of the product is a bit misleading. After all, the fall is primarily described here. However, the base is made of high-quality rubber granules red or black and so on. Rubber granules have the property that they have an anti-slip effect. Since children often run and romp around, a solid surface is very important.
The pad protects against falls and ensures that serious injuries do not occur in the first place. The mat is also very soft. Playing on it is particularly pleasant and comfortable.
It also has a cold-insulating effect on the floor. This means that your child can simply run around without socks in slightly cooler temperatures. Because the granulate floor covering keeps your feet warm and safe - perfect for the transitional periods between seasons.
However, you can also adjust or select the strength individually. We have listed different models in our online shop and offer low prices for the WARCO series.
In case of the case...
If the worst case scenario occurs, the base must also hold and cushion the fall. This is also referred to as the critical fall height. Based on this you have to choose the appropriate covering. Finally, the case must also be cushioned. So before you shop here, you should know the exact height of your scaffolding. If you have purchased a gymnastics bar or similar from us, you will find it on the corresponding product detail page.
Due to the different values, we also offer different safety mats with individual impact surfaces. This is the only way to effectively cushion falls. The impact energy is greatly reduced.
You can think of it as dropping a heavy dumbbell from three feet. Unless you have a rubber mat, the surface will be destroyed. Such a mat cushions the dumbbell and does not destroy the floor. This also reduces the risk of injury to the human body.
You may now have the idea of ​​using sand, mulch or other natural products. However, we can only advise against it. Because in most cases these weather. Sand would blow away over time. The effort would simply be too great.
A closer look reveals that the money is being invested more sensibly here. Because a plate weighs approx. 3 kilograms and has an extremely long lifespan.
The fall protection mat and fall protection plate from TOLYMP - optimal protection outdoors
Fall protection is an important consideration when it comes to outdoor areas and playgrounds. The fall protection mat and fall protection plate from TOLYMP offer the optimal solution for preventing or at least reducing injuries when falling from different heights.
The fall protection mat and fall protection plate from TOLYMP are specially designed for outdoor use. They are ideal for playgrounds, sports facilities and other areas where a low risk of injury should be guaranteed. The products are designed to be used to their fullest extent to provide the best possible protection.
Compared to conventional plaster or other floor coverings, the TOLYMP fall protection mat and fall protection plate offer a number of advantages:
Optimal protection: The fall protection mat and fall protection plate are designed to cushion falls from different heights and to minimize the risk of injury.

Simple installation: The fall protection mat and fall protection plate can be laid quickly and easily. They can be easily combined with each other to create a continuous protective surface.

longevity: TOLYMP products are made of high-quality materials that are suitable for outdoor use and are weather-resistant. As a result, they are particularly durable and retain their protective properties over a long period of time.

Easy care: The fall protection mat and fall protection plate are easy to care for and clean. In this way, the playground or sports area always remains hygienic and attractive.

Environmentally friendly: TOLYMP attaches great importance to sustainability and uses environmentally friendly materials and processes in the manufacture of the fall protection mat and fall protection plate.
By using the TOLYMP fall protection mat and fall protection plate in your outdoor area, you can ensure that children and adults alike can use the playground or sports field to the full extent without running a high risk of injury. Choose TOLYMP to get the best protection and a long-lasting solution for your outdoor area.
What speaks against other variants and what are the advantages of this model?
As already briefly mentioned, this security variant has significant advantages over other models and products. Floor coverings are a difficult topic and the mats have many advantages here. For example, the open-pored surface structure ensures that the panels dry very quickly after rain or snow and are ready for use again.
In addition, there are channels at the bottom that provide drainage. If it is wet underneath the surface, this area will also dry quickly, so that mold formation is almost impossible. Waterlogging is also prevented.
Our customers have not only praised the practicality, but also the creativity possibilities. Finally, we offer different colors so that you can design fun patterns and not just have a boring plain background.
For example, you can use it to design an island for your child to play on. Depending on the age, the game "Don't touch the ground" is interesting. However, you also have to pay attention to the play tower and other play equipment.
After all, a plate in green is intended for different heights than the same item in a different color. For some models the color doesn't matter and doesn't change the surface. So take a look at our articles well in advance.
Another aspect is that the little ones enjoy using the swing. We offer these as accessories and can be attached to our play towers. Now it is much more difficult to calculate the height measurement. Because the little ones also like to jump out of the swing. The role of rubber mats should not be underestimated here.
You will also find rubber mats with connecting dowels for your playground, swings or play structures. This means that they are even more closely connected to each other and the surface can neither be moved nor easily adjusted.
This means that no gaps can arise between the individual elements. Otherwise, your child's foot could twist and cause more serious injuries.
How to order your fall protection mats from us!
We only sell WARCO flooring. After all, this is one of the leading suppliers and manufacturers in this segment, so we sell the floor mats with a clear conscience.
You can find a lot more information in the WARCO webshop itself. Our prices refer to four elements each in the 50 x 50 format, so you have a total of one square meter.
How are the fall protection mats laid?
Before you start work, you basically need a laying plan. If you need precise instructions, then click on the linked article. There you will find out exactly how to lay the elements correctly.
When making a plan, you first have to measure the area and then draw it. In practice, we recommend a squared sheet of paper. Ultimately, the plan will tell you how many you actually need.
You also need to consider slopes. Because there are some substrates that are not permeable. To prevent mold from forming, the rainwater should be able to drain away. A small gradient would be enough. If this is not possible, you shouldn't worry too much.
The rubber granules are often permeable enough to allow rainwater to drain away. Because the elements have a drainage base.
Cutting the rubber sheets
The material behaves similarly to wood. That's why you should use similar tools when cutting to size as if you were working on wood. You probably have a saw at home and that would initially be sufficient for cutting. In addition, you can also use a powerful table saw that is actually used on the construction site.
A jigsaw with special saw blades for rubber is also available and can also be used. We can also recommend a chainsaw and a sharp knife with a sturdy blade. However, you should never use a cutting wheel or hacksaw. These two tools are extremely unsuitable.
Particularly soft elements
There are also particularly soft elements. However, soft is not always better. Because the fall is cushioned more, so that the joints are heavily stressed. It's not particularly good for the body. However, if your adolescents like to play on the rubber fall protection mats, you can also opt for particularly soft fall protection mats.