It is attached using two M12 screws that are screwed into the tube from both ends.
A CNC-milled turned part is welded into the tube for this purpose, which has the M12 thread.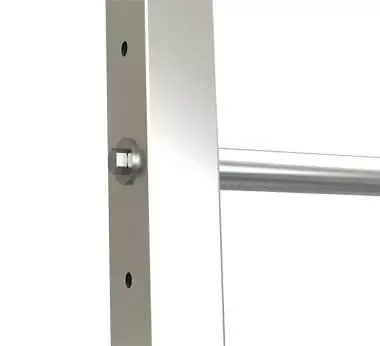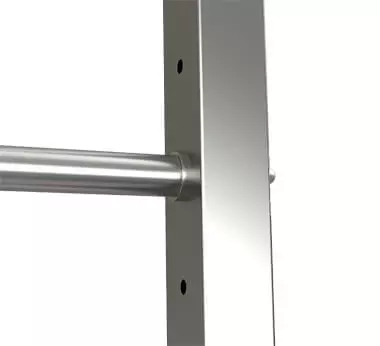 The contact surface between the rotary part and the post has an additional increase in the frictional resistance between the two contact surfaces thanks to machine-applied knurling.
This principle works very well and represents a good and stable connection of the gymnastics bar.
Quick adjustment without tools: As a special option, we have a quick adjustment on offer. This consists of 2 M12 star grip screws each with a strong plastic handle.
This allows you to loosen the gymnastics bar without tools and quickly adjust the height.