power station
TOLYMP multi-gym – the powerTower for your workout
Would you like a multi-gym that takes your strength training to a new level? Then we have just the thing for you: our TOLYMP Tower. We have specially developed the multi-gym for years of outdoor use, so that you don't have to make any compromises when working out in your own garden or can offer your customers in the gym an optimal training alternative to indoor areas.
Combine your individual power station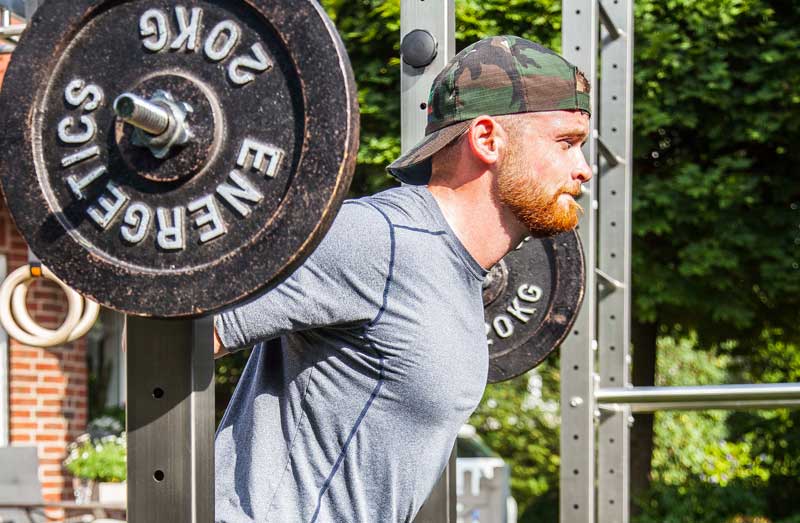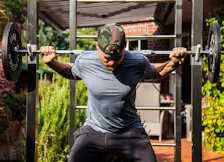 Our TOLYMP multi-gym not only shines with the stable V2A stainless steel, but also with the clever modular design. Would you like to be able to train all muscle groups - biceps, triceps and back muscles - with just one piece of equipment? If possible on a compact surface? No problem! Choose from one of our ready-made multi-gyms in the shop or let us put together your very own multi-gym in a free 3D plan.
As always, each station should be optimally suited to your training. That's why we have a variety of workout items for you to choose your favorites from - dip bars, ab bench, land mine and pull up bars - and so on and so forth. It's best to just have a look. So that you can vary your exercises again and again, you will also find with us matching accessories such as sling trainers, punching bag holders or gymnastic rings. Another add-on: You can expand your multi-gym even after years, or how about an abdominal bench for Christmas? The diverse possible combinations ensure that our multi-gym is both for the entry into strength training as well as for maximum and crosstraining are suitable.
Quality and safety are important to us for your workout
With us, the quality should stand up to your strength training! Your multi-gym is therefore concreted into the ground so that it is absolutely unsteady and can even be loaded up to 150kg per element (on request also for screwing on for your indoor area). Otherwise, a wobbly station is just annoying during training! Alles our V2A stainless steel stations are manufactured in Osnabrücker Land in Germany. This allows us to offer you consistently high quality and fast delivery times (within 2-3 weeks) guarantee. Most of our stations are even certified according to DIN EN 16630 by TÜV. You can rely on our excellent TOLYMP quality. That's why your multi-gym comes with you 10 years warranty on all welds and rust-free to you.
Would you like extra grip for your pull-ups or muscle-ups?
All of our multi pull-up bars are finished with a special knurling on the gripping surfaces. On request we can also supply you with glass bead blasted gymnastics bars for a better grip. These are particularly recommended for particularly dynamic exercises such as freestyle gymnastics and calisthenics.
In top form with your own multi-gym
Book your free 3D planning for your very own multi-gym now or click through our shop. So your training will soon know almost no limits. Ours are also suitable for fitness studios and public places freestanding strength machines >>