Our planning service
Do you have ideas and wishes for an individually planned system according to your ideas?
We implement your ideas using the latest 3D CAD technology in a clear and understandable way, so that you get a very good and clear impression of your new system in advance.
The individual planning steps

your ideas and wishes
You tell us your ideas and requirements. This can be done by phone or email.
Photos and sketches of the later installation site are helpful here in order to be able to assess the space requirements and the alignment of the system.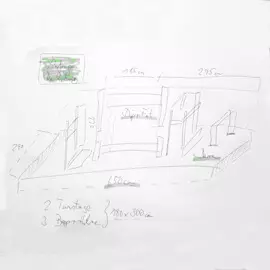 ---

Concept and planning in 3D CAD
We then start designing the system in 3D CAD.
The first dimensions are already determined here and, if necessary, some variants are created.
When an order is placed, these drawings and 3D views determine the exact appearance of the system and the scope of delivery.
In addition, these dimensional sketches are an important basis for the exact installation of the system at the later installation site.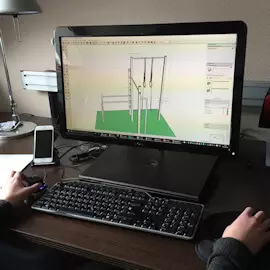 ---

Your offer will be created
You will then receive the CAD sketches and a cost offer based on them with precise information on the design, dimensions and delivery time.
We are happy to plan several variants, so that you can then calmly discuss the alternatives and make your decision.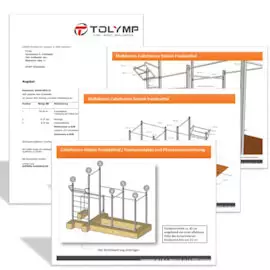 ---

Test live and in color
You will also receive a link to the 3D representation of the planned system.
Now open our AUGMENT app on your smartphone or tablet and you can place the system live at the later installation site.
Here is an example video to explain.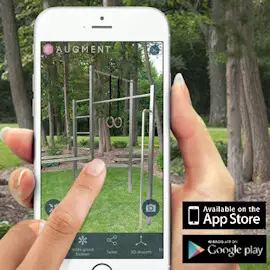 ---
Just send us an email or use the contact form and let us know your ideas and wishes.
This service is completely non-binding for you and does not involve any costs.