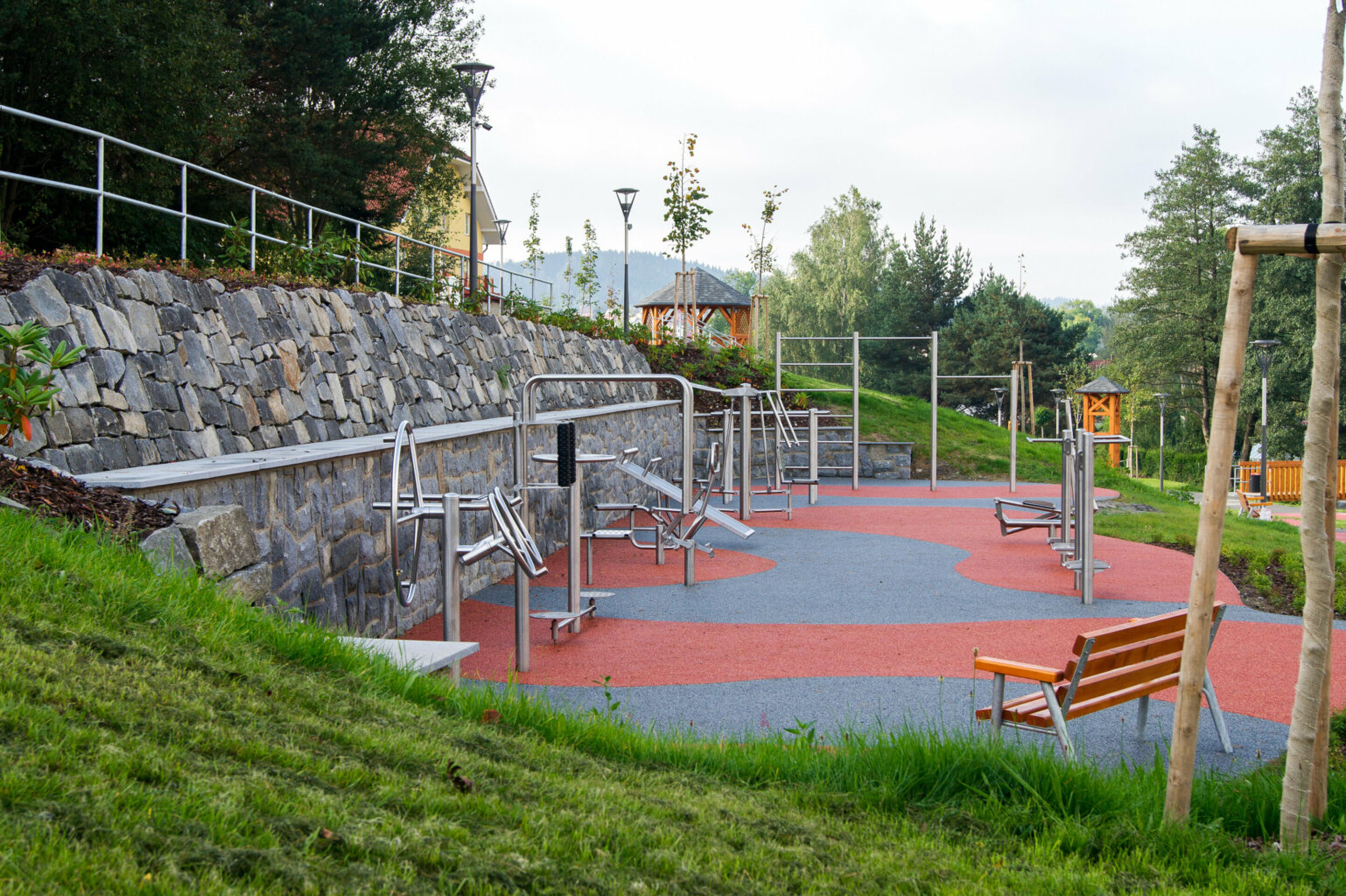 Playgrounds for adults (adult playgrounds) – indoor & outdoor
Life can be hectic and stressful, and the need to take a break can become overwhelming. Adult playgrounds offer a fun, light-hearted experience that allows adults to enjoy some of the activities you loved as kids. From trampolines to swings, slides and more, these modern playgrounds are specially designed for stress-relieving activities.
The benefits of playgrounds for adults are not just limited to relaxation - they also offer the opportunity for creative play. As adults, we tend to forget how therapeutic creative play can be - yet it has been shown to increase our focus and productivity in everyday life. Creative play is also a great way to break up monotony or boredom and get those creative juices flowing again.
Playgrounds for adults come in all shapes and sizes - from large, multi-story indoor facilities with obstacle courses and zip lines, to smaller park facilities with swings and swings climbing frames. They also offer plenty of opportunities for socializing - many have lounge areas for socializing and relaxing after playing the machines. Some even have live music or art classes so you can take a break while having fun!
No matter what type of adult playground you choose, you'll likely find it very liberating to have the freedom of childhood again. Whether you want to spend some time alone or with friends, adult playgrounds are the perfect place to get out of the house without feeling like you're wasting valuable time away from work or family commitments. With the right attitude and a lot of energy, you can laugh a lot and make a lot of memories in these unique places!
Below you will find our product categories for planning and building one Indoor playground for adults with additional suitability for outside (outdoor).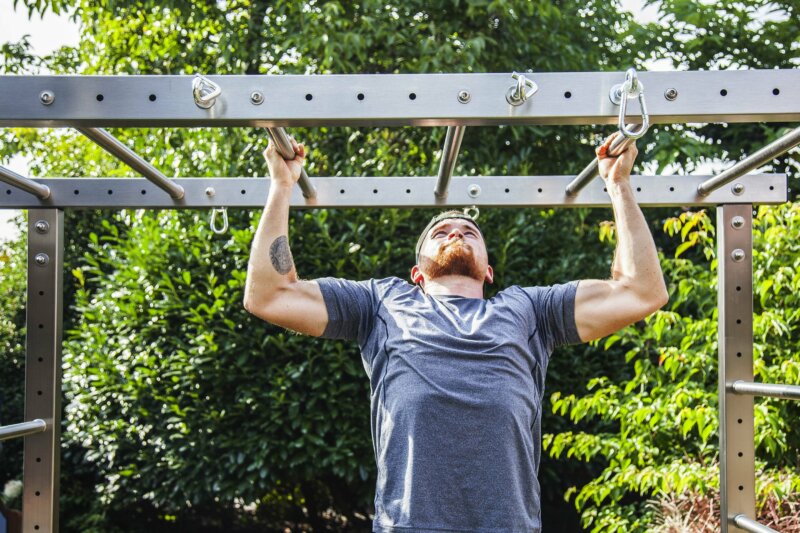 Play park for adults with the right equipment & accessories
Playgrounds for adults are becoming more and more popular to relieve stress and have fun. Indoor playgrounds for adults in particular are no longer just for children - now adults can join in too! Indoor playgrounds provide a great environment for physical and mental exercise. From climbing, hanging, jumping on trampolines to sliding, there is something for everyone. Not only do these activities help reduce stress and anxiety, but they also encourage the release of endorphins and improve overall mood.
For those looking for an extra challenge, some of these facilities offer obstacle courses with rope swings, rock faces, CrossFit machines, high bars, strength training equipment and more. These courses require participants to use their hand-eye coordination and problem-solving skills while improving their mobility, balance and strength. An indoor playground for adults can also offer group activities like laser tag, nerf wars, and miniature golf that encourage collaboration and teamwork among friends or co-workers. So if you're looking for a way to exercise or have fun, find an adult indoor playground or adult play park today! If you would like to plan your own indoor or outdoor playground for adults, please contact us.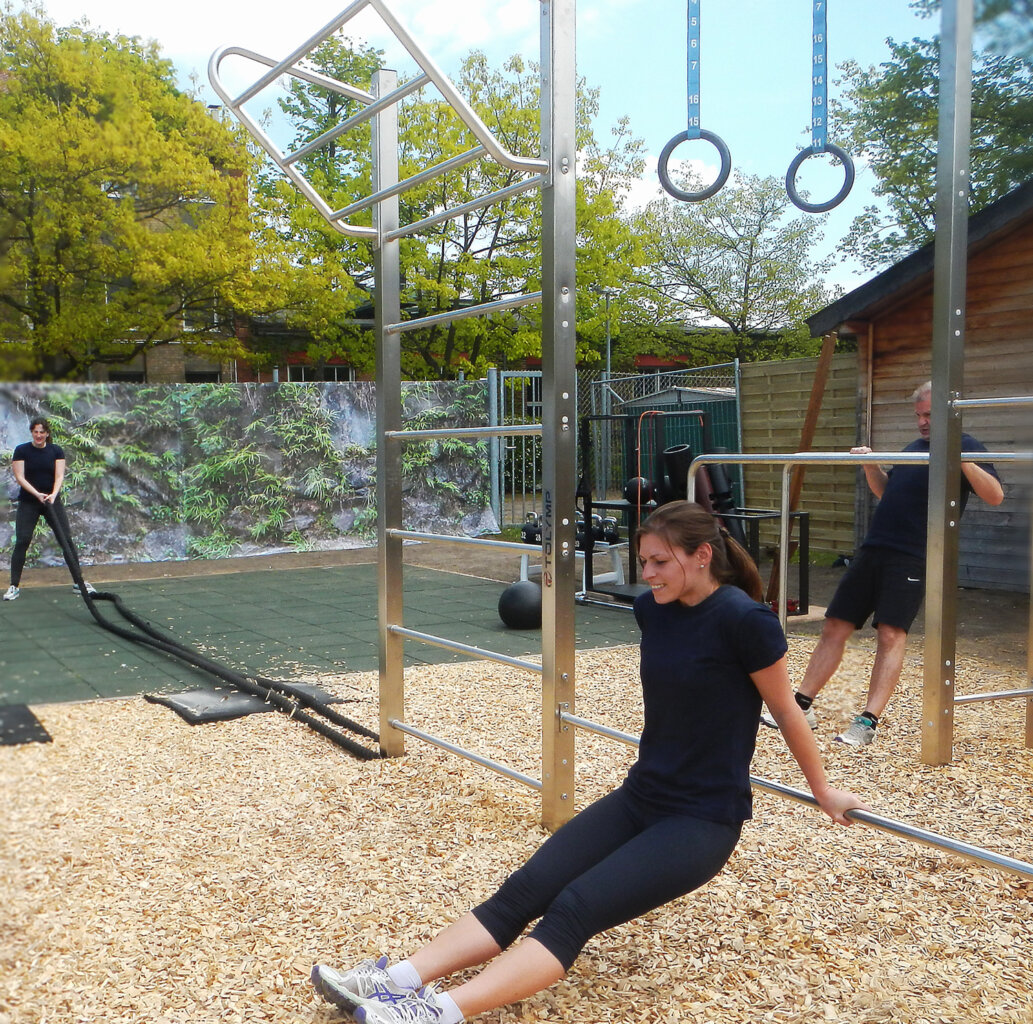 Are you interested in sports equipment for indoor and outdoor use?
Request free advice now.