Fitness equipment for at home from TOLYMP - save yourself the trip to the gym with a home gym
Exercising at home has never been so easy and effective as with the high-quality home fitness equipment from TOLYMP. Put together your perfect home gym and save yourself the trip to the gym in the future. TOLYMP offers a wide range of indoor and outdoor training equipment that has been specially developed for use in your own home. With excellent workmanship, innovative designs and extensive training options, the fitness equipment for at home impresses both beginners and professional athletes.
We at TOLYMP attach particular importance to safety and sustainability in production and thus provide a responsible training concept for your personal needs. Immerse yourself in the world of home fitness and discover the hobby that brings body, mind and soul into harmony - without paying a monthly fee for a gym.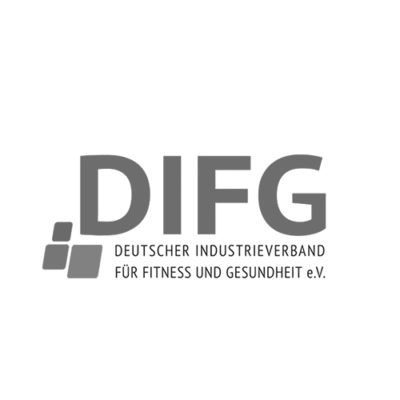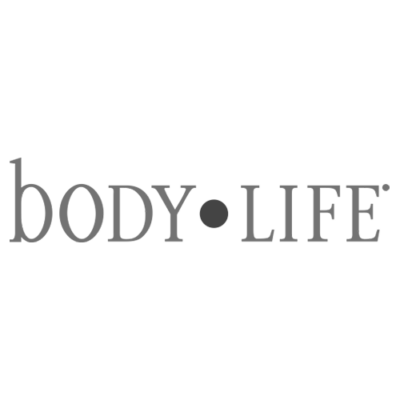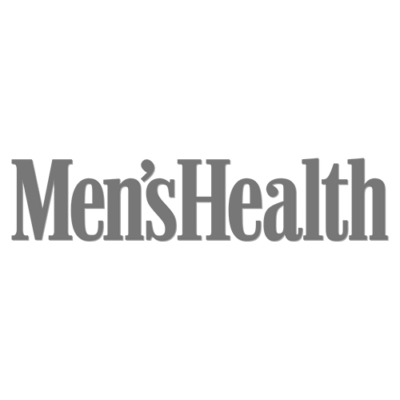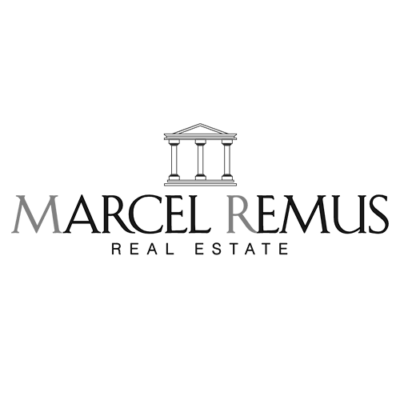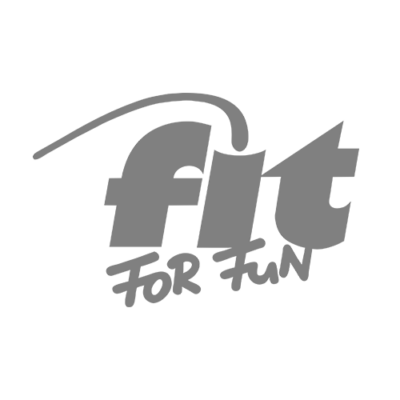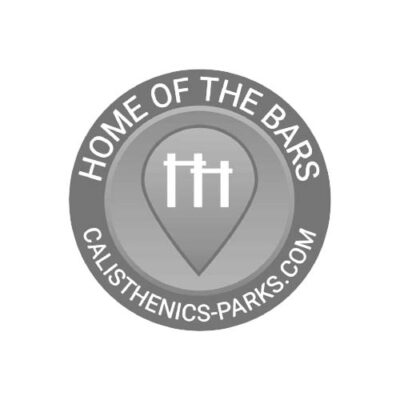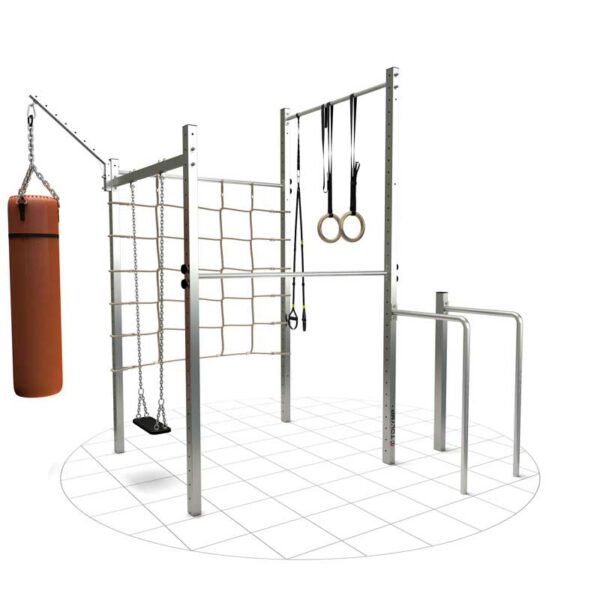 Why the TOLYMPTOWER ideal as sports and fitness equipment for the home is:
Whole-body fitness equipment for at home from TOLYMP
Whole-body fitness equipment for at home from TOLYMP offers an excellent opportunity to complete a comprehensive workout in your own four walls. With our high-quality equipment, you can train numerous muscle groups in a targeted manner and take your fitness to a new level. We at TOLYMP are known for our first-class workmanship and durability, which means that you can benefit from your full-body fitness device for the home in the long term. The innovative designs enable you to train effectively and achieve your individual training goals even when space is limited.
Regular workouts help improve your physical performance, strengthen your immune system and increase your general well-being. Invest in your own well-being and start living a more active and healthier life today with a full-body fitness device from TOLYMP.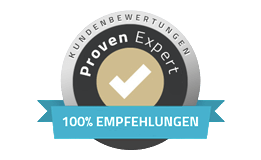 This is what home gym users say about the new TOLYMP station: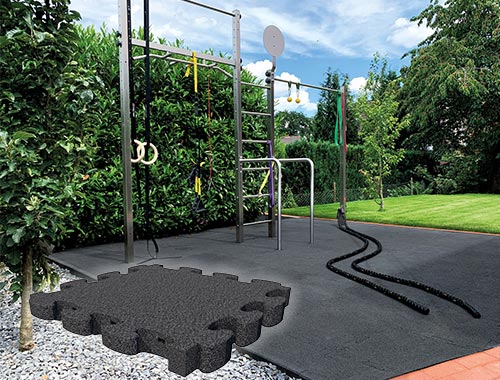 Many possibilities with sports equipment for the home
In recent years, interest in sport and fitness has increased steadily and sporting activities have become an integral part of our everyday lives. You don't always have to go to the gym or buy expensive memberships to stay active. With a diverse range of TOLYMP sports equipment for at home, you can train in your own four walls and improve your physical fitness. From dumbbells, fitness bands, kettlebells to yoga and Pilates mats - there are numerous ways to exercise at home and put together balanced training programs. The advantages are not only the flexibility and independence from opening hours, but you can also adapt the exercises individually to your needs and health goals. You too can transform your living room into a mini fitness studio and discover the multitude of possibilities with home sports equipment from TOLYMP!
Sports equipment for at home small - a home workout does not always have to take up a lot of space
An effective home workout can also be carried out in small rooms, since large-scale sports equipment is not always required. In fact, there are now many compact and space-saving small fitness devices for home that make it possible to carry out different exercises to strengthen the entire body comfortably in your own four walls. These include, for example, pull-up bars that can be attached to the door or adjustable dumbbells that reduce the space requirement compared to conventional dumbbell sets. The secret of successful training ultimately lies in creativity and discipline - and that is definitely possible with small sports equipment for at home.
This is how you find the right fitness equipment for your home
Choosing the right fitness equipment for your home can be a real challenge. It is important to keep an eye on your own needs and goals in order to ensure effective and motivating training. Consider not only your fitness level, but also the available room size and your budget. Also, learn about different training methods and types of equipment to find out which ones work best for you. Whether you are aiming for muscle building, weight loss or a general increase in your fitness, it is important to put together the right equipment for your individual needs.
Sports equipment for building muscle at home - TOLYMP is a leading supplier
Sports equipment for muscle building at home is becoming more and more important, mainly due to the current circumstances. TOLYMP is a leading provider in this regard, which has made it its task to offer high-quality and effective sports equipment for every fitness enthusiast at home. With a diverse range of power racks, pull-up bars and other home fitness equipment, TOLYMP enables its customers to design their personal fitness room according to their individual needs. We attach particular importance to the quality, functionality and durability of our products in order to guarantee the best training conditions and optimal success. If you want to build up muscles effectively at home, TOLYMP is the place for you and you can get a step closer to your fitness goals with reliable sports equipment for at home.
Sports equipment for the home - abs, legs, buttocks
An effective full body workout without having to leave the house, doesn't that sound tempting? Especially for the areas of stomach, legs and buttocks there is a variety of wonderful sports equipment that you can use comfortably in your own four walls. Using a home trainer or a vibration plate, your sense of balance, coordination and muscle strength will be trained, allowing you to achieve a nice, toned figure. In addition, there are exercises with resistance bands, exercise balls and yoga accessories such as yoga mats or yoga rollers. With the right accessories and a varied routine, you can achieve your personal fitness goals in terms of stomach, legs and buttocks, without any annoying studio contracts or a time-consuming trip to the sports field. The decisive factor is the consistency and of course the joy of training, because this is the only way to stay motivated and see results.
Space-saving sports equipment for home - which fitness equipment for home?
Pull-up bar - particularly space-saving and multifunctional, you can use this to do many different exercises.
Weight bench - with a weight bench you can work out in your home without taking up much space.
Treadmill - Running is one of the most effective forms of cardio exercise. A good treadmill saves space and allows you to run at home whenever it suits you.
Rowing Machine – A rowing machine is another great option for cardio at home as it takes up little space and is easy to carry.
Wall Mounted Push Up Bars - Simply mount the bars on the wall to do push ups or pull ups without taking up a lot of space.
FAQ
Where can I find suitable fitness and sports equipment for the home?
Whether you're a beginner or an advanced athlete, it's never too late to take action on your health and fitness. A great way to reach your goals is to find the right fitness and exercise equipment to have at home. At TOLYMP you have numerous options that are specially tailored to your needs. At TOLYMP we offer a variety of sports equipment, from pull-up bars to complete training stations, which are suitable for both indoor and outdoor use. With TOLYMP you can train comfortably from home without having to forego quality and functionality. Your individual needs and goals are the focus at TOLYMP and our qualified team will help you to make the right choice. In this way you can ensure that your home gym is not only effective, but also contributes to improving your fitness in a sustainable and long-term way.
Which home exercise equipment is best for building muscle?
Effective muscle building not only requires regular training, but also the right choice of sports equipment for at home. The classic dumbbell set offers an excellent opportunity to train a wide variety of muscle groups. The arms, shoulders, back and legs can be specifically strengthened through varied exercises with different weights. Another advantage of dumbbells is that they take up little space, making them the ideal choice for training at home. In addition to dumbbells, a pull-up bar also ensures effective muscle building. This can easily be attached to a door or wall and enables exercises for the upper body, such as pull-ups or leg raises. Another must-have piece of exercise equipment for a full-body workout is the squat bar, better known as the barbell. Depending on the exercise and weight, both the leg and trunk muscles can be effectively trained. With this sports equipment combined with the right training plan and a balanced diet, you are already well equipped to successfully advance your muscle building.
Which fitness equipment is best for cardio training at home?
A cardio workout using home gym equipment is a great way to improve your overall fitness, burn fat, and strengthen your cardiovascular system. To do this efficiently and with fun, consider fitness equipment that is both easy to use and saves space in your home. A cross trainer is great for an effective cardio workout as it offers a full body workout while being easy on your joints. A treadmill is another great option to build your endurance and run miles without leaving your home. Indoor bicycles, such as the spinning bike or an ergometer, enable intensive training of the leg muscles and the cardiovascular system. In addition, rowing machines are an excellent alternative, which, in addition to cardio training, also enables the strengthening of the back, arm and leg muscles. Regardless of your space and personal preferences, there's sure to be a piece of fitness equipment that will give you a satisfying at-home cardio workout.