What is outdoor play and sport without nature?
This is how we do our utmost for more sustainability
"An outdoor session a day keeps the stress away." Yes, we love sport and exercise in nature. It's really fun for us in the middle of the green, when the sun shines pleasantly on the skin and we hear the birds chirping. Actually, it is clear that the health of nature is important to us. Because we want to continue to do sports in nature and want to enable you to do the same with our equipment, we set a lot of levers in motion for the topic of sustainability. You can find out exactly what we are doing in this area in this article.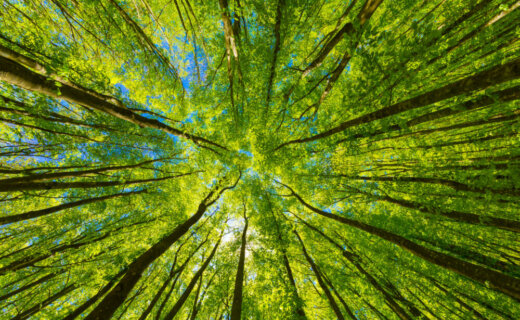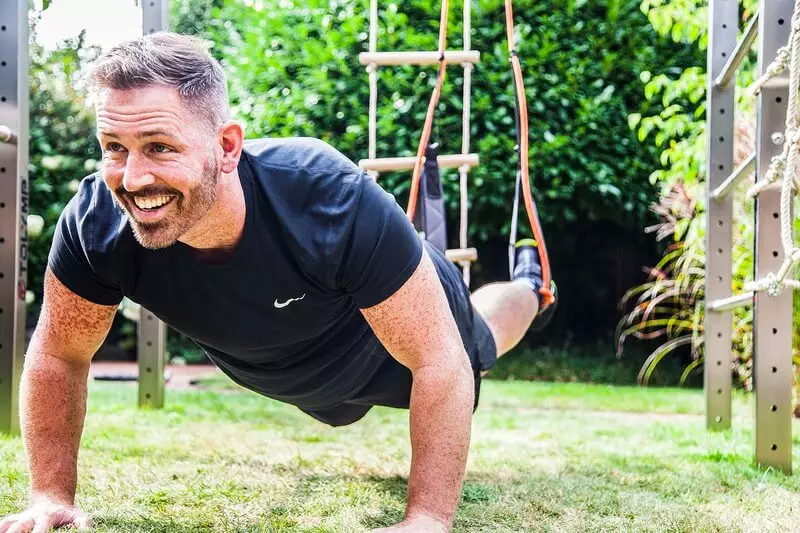 The people behind our products
Of course we are our sustainable think tank - the team behind TOLYMP. Our entire team works from the home office. We are based in different places but share the same mission. In doing so, we bet completely to digital processes and a paperless office - from the beginning. Through the home office we save a lot of emissions, nerves and time. We thought we'd be much better off making plans this time. So we work on new ideas every day on how we can design, pack and ship our products even more sustainably. We roll up our sleeves to find new ways to shorten transport routes, improve manufacturing processes or use less material.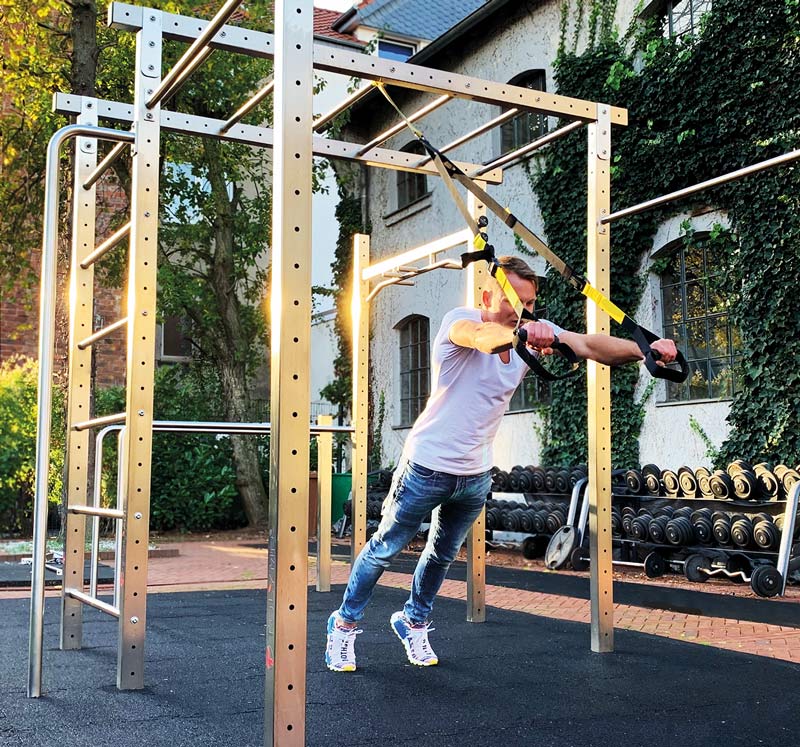 Durable materials for your outdoor training
In addition to quality, sustainable fun is of course also important to us – and you only get that if you use your devices for a long time and can rely on them. We therefore only use untreated larch wood for our wood products. This is because the wood of the larch has its high resin content, very weather-resistant and robust at a hunt.
All of our wood products are FSC-certified and come from local growth areas in East Bavaria and the Czech Republic. We build in addition to European larch wood reliable V2A stainless steel, which allows high loads day after day - even for up to 20 years. So you don't have to worry about wind and weather, because your outdoor equipment can easily withstand it. We are so convinced of this that you can count on every product from us 10 years warranty get.
Social commitment and long-standing partners
For us, sustainability has many facets and many faces. Because for us are too Sustainable partnerships are very important for the manufacture of our devices. That's why we trust suppliers who have been with us from the start and share our understanding of good products as many complaints as possible to avoidn. For example, we obtain our wood directly from the sawmill of a small family business in Bavaria.
In addition, it plays entire manufacturing and processing of our products around Osnabrück – that saves and many transport kilometers. In addition, we work with Workshop for the handicapped, curative education assistance in Osnabrück together. The hard-working employees of this facility support us in wood production and packaging - it is completely logical that there are many different work steps involved. The great thing about it is that every employee can choose a task and contribute their part to the big picture.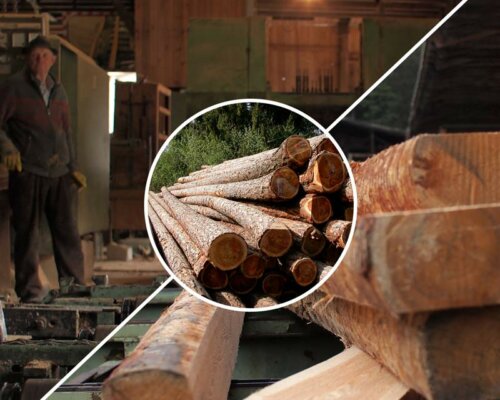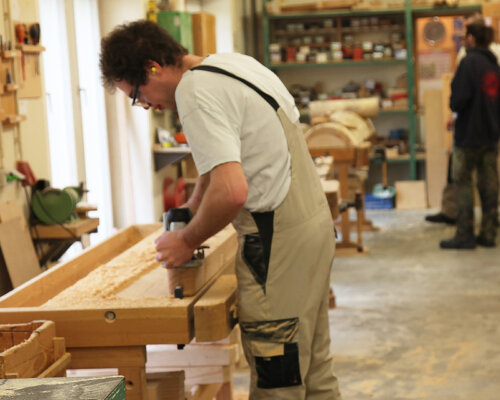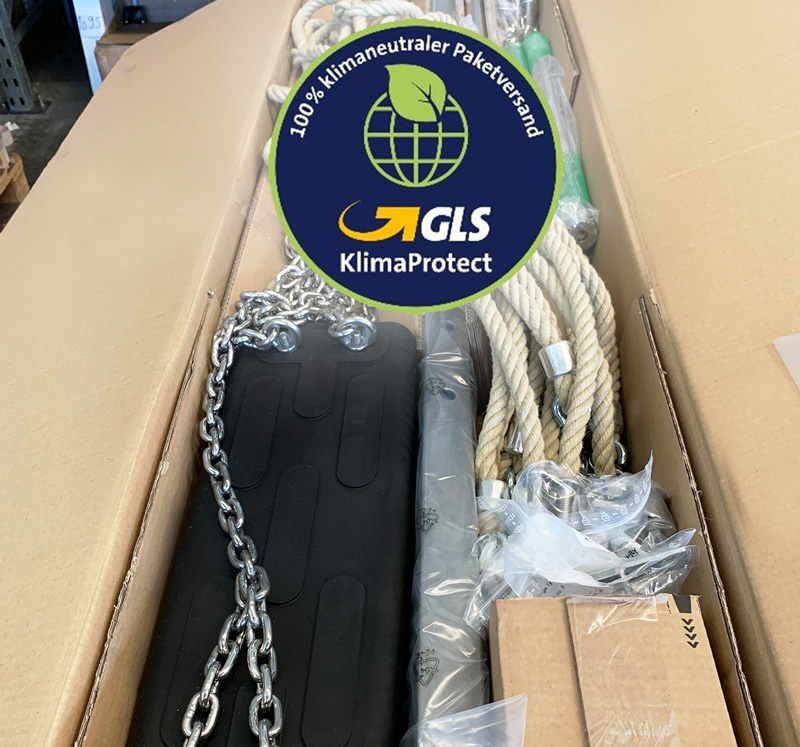 Climate-neutral shipping with GLS
We are always asked how we pack and ship our fitness equipment. We proceed according to the motto: As little packaging material as possible, as much packaging material as necessary. This is important so that your products reach you undamaged. The packages you receive from us are certainly among the largest you have ever received.
Of course, this also means that emissions are generated during shipping. That's why we use it already with more than 50% of the packages the climate-neutral shipping of GLS. Be there all CO2 emissions caused are offset by various environmentally friendly projects. Take of course Recycling system LUCID part. If you are curious, find us here under the number DE4516266951287.
The topic of sustainability is constantly changing for us
Commitment to sustainability can take many forms: Whether paperless office and home office, social commitment and long-term partners, durable materials, recycling or environmentally friendly packaging and shipping - every step in the right direction counts. In any case, we are not running out of environmentally friendly ideas and in our think tank we are already busy working on new concepts - for a green future with as much outdoor sports as possible.