This is what we stand for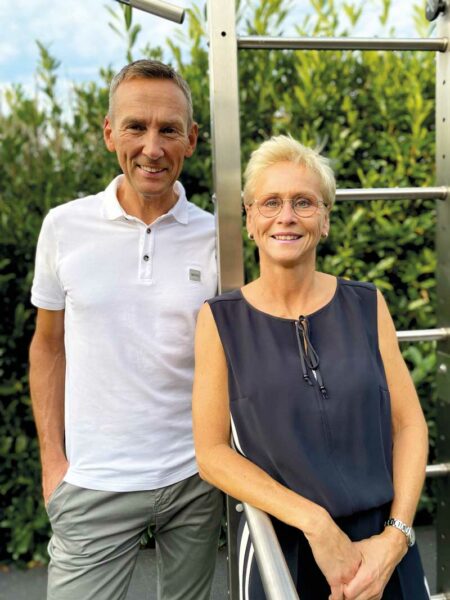 Ulrike and Arno Driemeyer
Founder and Managing Director of TOLYMP GmbH
Our claim: Better health through exercise in the fresh air and years of enjoyment at our stations. We always want to get a little bit better. Better in the use of our devices, the materials, the quality and honest sustainability. We achieve this through our production in Germany and our cooperation with strong, regional partners. And through our cooperation with athletes and families who test and help develop our products in real life.
In the end, you get a product that advances your training, promotes your kids' skills and brings your employees together.
Quality & Made in Germany
You've probably noticed that quality means something different to everyone. That is why we rely on proven quality standards such as the TÜV standards DIN EN 16630 and 1176. We manufacture our products where we can guarantee the best quality.
With our self-produced stations and gymnastics bars (except for accessories) this is 100% in Germany - namely in our home town of Osnabrück and the surrounding area.
What else you should know: We do not accept any compromises when it comes to the quality of our products. That's why you get our promise of quality and our 10-year guarantee with every TOLYMP station.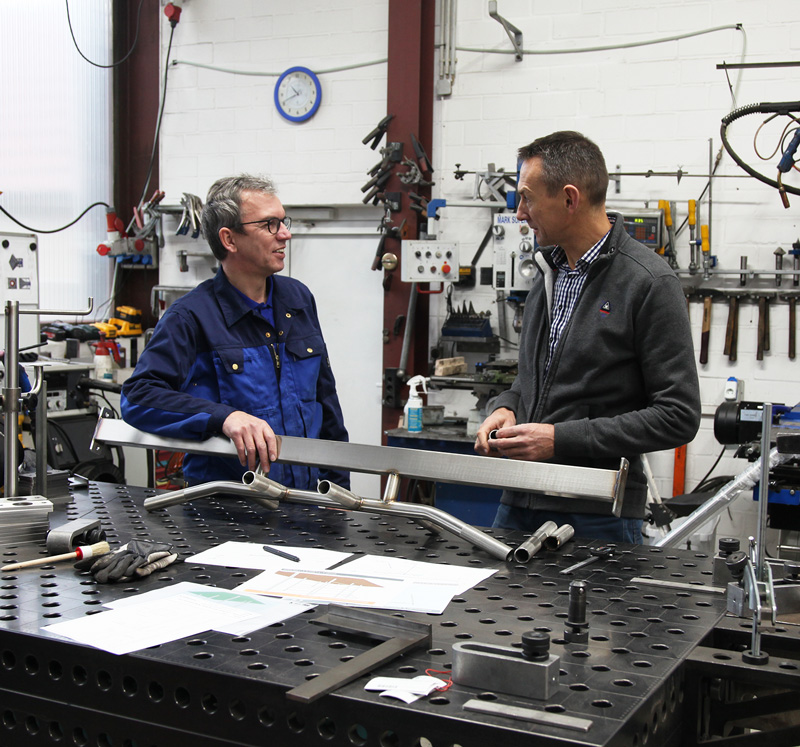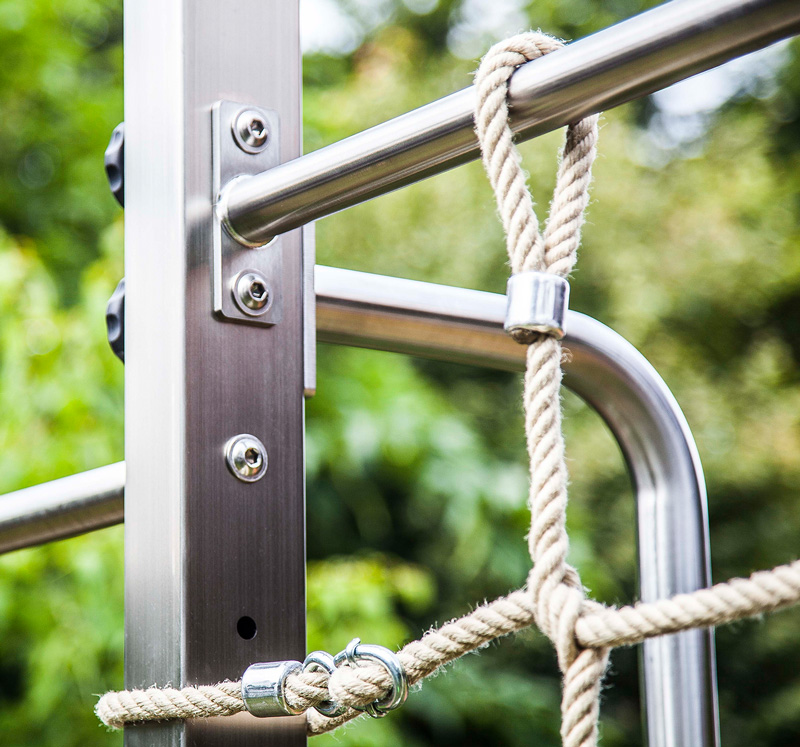 For a consistently high quality, we rely on a complete Development and production in Germany from high-quality raw materials such as V2A stainless steel and European untreated larch wood. Certified and established manufacturers support us with devices that we do not produce ourselves.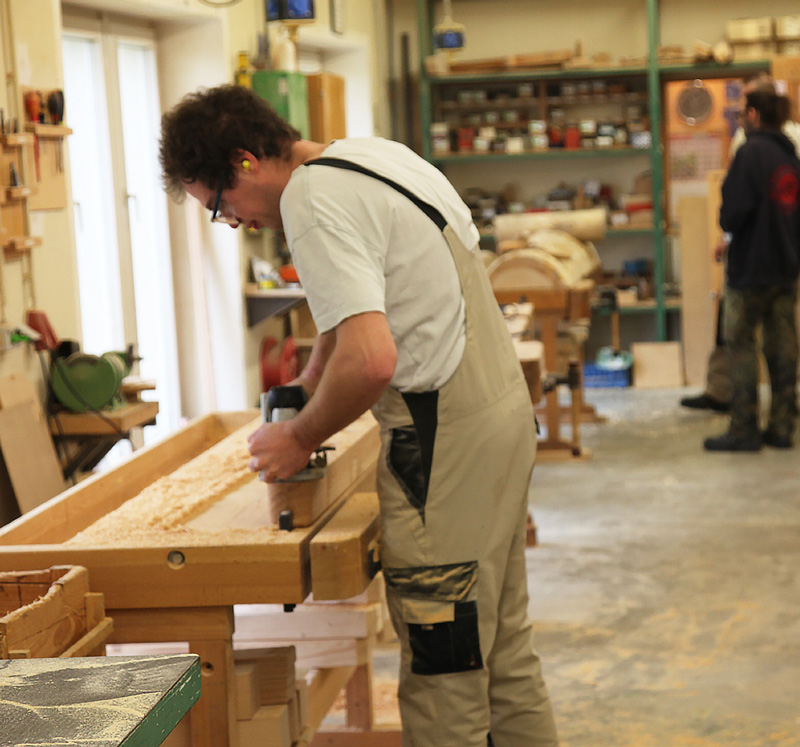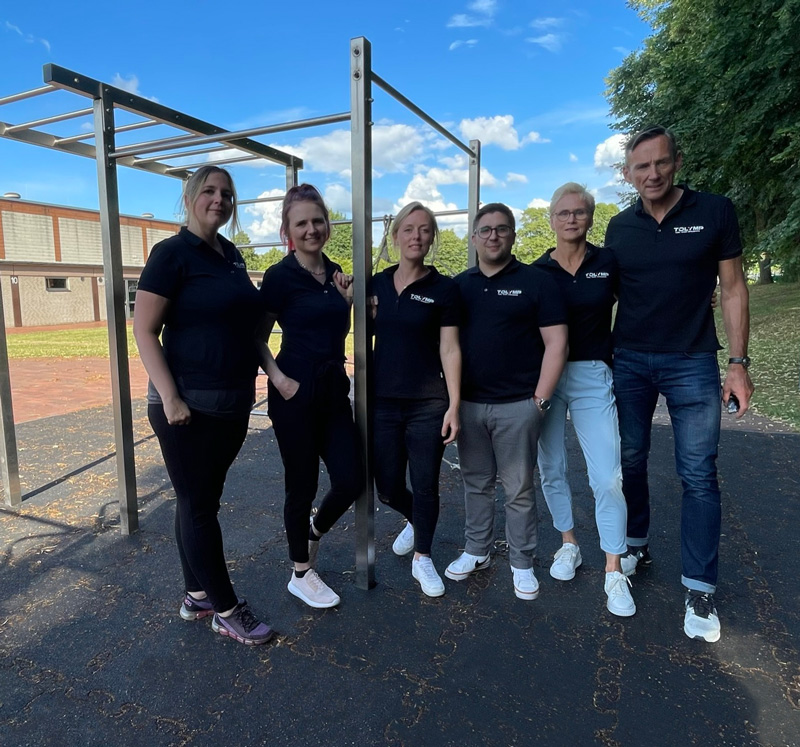 Paperless Office & Remote Work
We're always trying to get a little bit better. This also applies to the issue of sustainability. We are proud that we were able to completely digitize our processes and now live the paperless office concept. Our Employees are based in the greater Osnabrück-Münster area and work 100% remotely - so there is also no emissions for daily commuting.